'Business booms'
3 September, 2021, 6:10 pm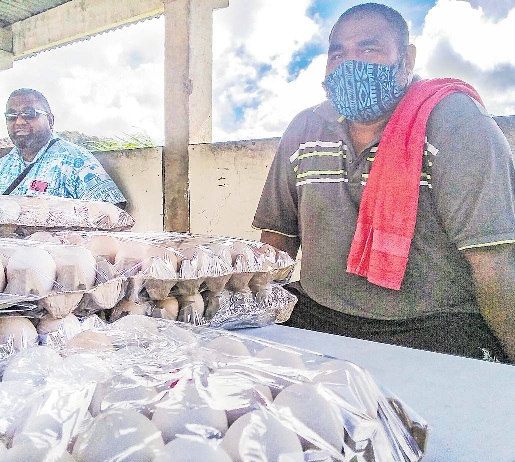 Naitasiri farmers trading at the Sawani containment border have lauded Government's $360 unemployment benefit.
They said when the payments were made last week, business boomed. Aisake Tarogi of Qiolevu settlement said last weekend was the best in terms of sales.
The 40-year-old father of two said every farmer was looking forward to the next $360 payout in earnest.
"I have been selling trays of eggs at the Sawani border every day since the lockdown began this year," he said.
"The trays, which hold 30 eggs, go for $10 and $12.
"Before the $360 payout, I used to sell 20 trays on Saturdays.
"But last weekend, I sold 60 trays and it shows how this cycle works when people receive government assistance.
"Everyone benefits, from us the farmers to the middlemen to the transport operators and right through to the store owners."
Another resident, Alesi Batigai, echoed similar sentiments. The barbecue seller said she sold all her serves before midday as villagers rushed to buy from her stall.
"It shows the fl ow of money that happened when Government made the payment, we all benefitted from it," she said.
"The only thing is people should use the money wisely so it benefi ts their families."