'Bula' trademark saga
11 October, 2018, 10:03 am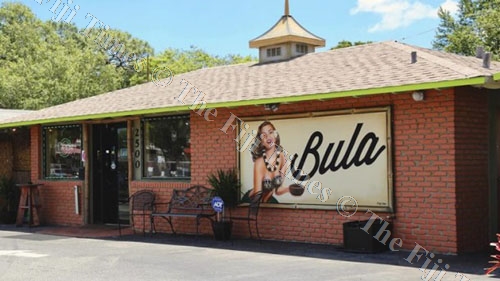 PROMINENT Fiji lawyer Richard Naidu today clears the air that the word bula can still be used by anyone and any other business.
Mr Naidu was responding to media reports and a public outcry after a US based company trademarked the word Bula.
"The legal effect of this trademark registration is minimal. It means — and means only — that if any other person wants to use the word "bula" when running a bar, cafeteria or similar business in the US, they will be prevented from doing so, because that might confuse one person's bar or cafeteria business with another person's similar business.
"The registration does not prevent anyone from using the word "bula" as a greeting — in the US or anywhere.
"No one is prevented from writing down the word "bula" or from using it in a book title or in a public notice.
"No one is prevented from using the name in any other type of business or charitable activity.
"So there could still be a "bula" hairdressing salon or a "bula" travel agency or someone could sell "bula" pencils," said Mr Naidu.
Mr Naidu added Fiji's laws cannot stop people in 190 other countries from using Fijian words in their business.
"Nor can they stop anyone — from Fiji or elsewhere — registering a Fijian word website or app in another country — and which could be accessed in Fiji.
"In my view, words gain power and value from how people use them and relate to them in everyday life. Their power does not depend on who registers them for business use. People claiming to be victims of Mr Kashtan's "theft" of the word "bula" have actually helped his business. They have given it more free publicity than he could ever have paid for.
Radio New Zealand reports Ross Kashtan, who runs a kava bar in Florida, has trademarked the word bula.
According to the article, "the trademarking can be used to prevent other businesses using the word 'bula' in bars and cafes selling kava and other drinks".
"Mr Kashtan's Bula on the Beach Kava bar also sells other substances with psychotropic effects including kratom.
"His move to trademark the Fijian word follows the recent case of an Illinois restaurant chain which trademarked the traditional Hawaiian greeting 'aloha'."
Retired teacher, politician and indigenous champion Ratu Semi Seruvakula while responding to questions said, it is rather unfortunate that non-indigenous Fijians are using what is rightfully the identity of Fijians for their own gain.
"iTaukei people need to wake up and stop sleeping. The result of sleeping is this, people will come and take and use what is ours, with or without our knowledge or approval."
"There is no one else to blame but us the indigenous Fijians.
"We have to question ourselves what are we doing to preserve and protect our identity? Are we teaching our younger generation about their language, culture and tradition? "Everyone plays a vital role and if we really care about protecting our identity we should do something about it."
Overseas media reports Ross Kashtan, who runs a kava bar in Florida, has trademarked the word bula.
Attorney-General Aiyaz Sayed-Khaiyum said preparations were underway to lodge necessary documentation with the US Patent and Trademark Office, and confirms that the matter would also be raised with the World Intellectual Property Organisation.
"Government was, along with Fijians and friends of Fiji around the world, both shocked and outraged to hear of this blatant case of heritage-highjacking. "We would never give permission for anyone — particularly someone outside of Fiji looking to profit — to effectively claim ownership of 'bula', a word so deeply-rooted in our national identity that it has become synonymous with Fiji itself," said Mr Sayed-Khaiyum.
with Fiji itself," said Mr Sayed-Khaiyum.
"The idea that a single person could control the use of a word so dear to the hearts of Fijians is offensive, it is tone-deaf, and it is wrong. We will fight this trademark with every power international law affords."
"Previous governments were fully complicit in allowing foreign interests to get away with many trademarks dear to our people, including the name of our country.
"Those days — the days that Fiji sits quietly while corporate and personal interests try to take advantage of our 'bula spirit' — are over."
According to the article "the trademarking can be used to prevent other businesses using the word "Bula" in bars and cafes selling kava and other drinks.
University of Hawaii professor Tarisi Vunidilo, who has started a petition and gained 2000 signatures within a day, told Newshub she was shocked Fijians were not consulted, given how important the word is to them, and many have called the trademark cultural appropriation.
"Reversing it may be difficult, but this is to highlight to him that there are people behind that word that have this word that means so much to them," Dr Vunidilo added.
"On the petition we've actually outlined some of the things that we're concerned about, that we feel that Bula Nation is very inappropriate and quite disrespectful from a Fijian point of view, and I hope that he'll take some action."
"As a Fijian person, one thing that is important to us is before you take something that is not rightfully yours, the most important thing is to request for it.
"And for us, the best way is through consultation," she told Newshub.