Bula Boys look for alternative matches
31 December, 2021, 3:10 pm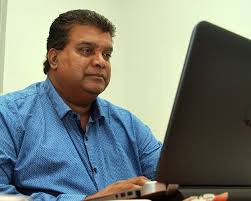 The Digicel Fiji men's football team will have to arrange for alternate warm-up matches after its two scheduled matches against Malaysia were cancelled.
The cancellation of the matches scheduled to be held in Suva next month came after Malaysia tightened its border barring foreign visitors and travel of its citizens to countries hit by the Omicron variant of COVID-19.
Fiji Football Association chief executive officer Mohammed Yusuf said the Malaysian Government's advice to their national team was not to travel.
Yusuf said they were looking at other options. "If we can't find suitable overseas opponents then the team will have to seek warm-up matches against local teams," he said.
"In this scenario we will be just forced to do most of our preparations here.
"Known as the 'Bula Boys' Fiji is grouped with New Zealand, New Caledonia, and Papua New Guinea for the 2022 FIFA World Cup Oceania qualifiers which will be held from March 13-30 in Qatar.
Meanwhile Yusuf added the association has also taken steps to ensure COVID-19 safety protocols in place would be monitored to ensure operations run smoothly into the new year.