Boost in skills development, expertise of Fijian workforce
24 November, 2018, 10:35 pm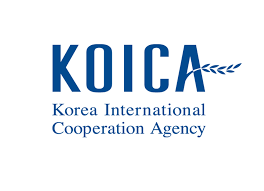 KOREA International Cooperation Agency ( KOICA's) assistance has significantly benefited Fiji in areas of skills development and expertise of the Fijian work force for both government and private sector employees.
These was relayed by the Permanent Secretary for Foreign Affairs, Ioane Naivalurua.
Mr Naivalurua said this continued support over the years' was simply a reflection of Korea's strong commitment to advance the best interests of developing countries like Fiji.
"We are indeed proud of this partnership that has stood strong in both the good times and the challenging days," Mr Naivalurua said.
"I also wish to commend the work coordinated by KOICA Office here in Suva. Having this centrally based office complements our cooperation and the good relations that we have maintained with the Government of Korea over the years."
He added Korea's tremendous support for the advancement of Fiji's niche sectors namely trade, investments, education, health and agriculture was truly commendable.