Boost for Oceania women's rugby
18 November, 2018, 11:12 am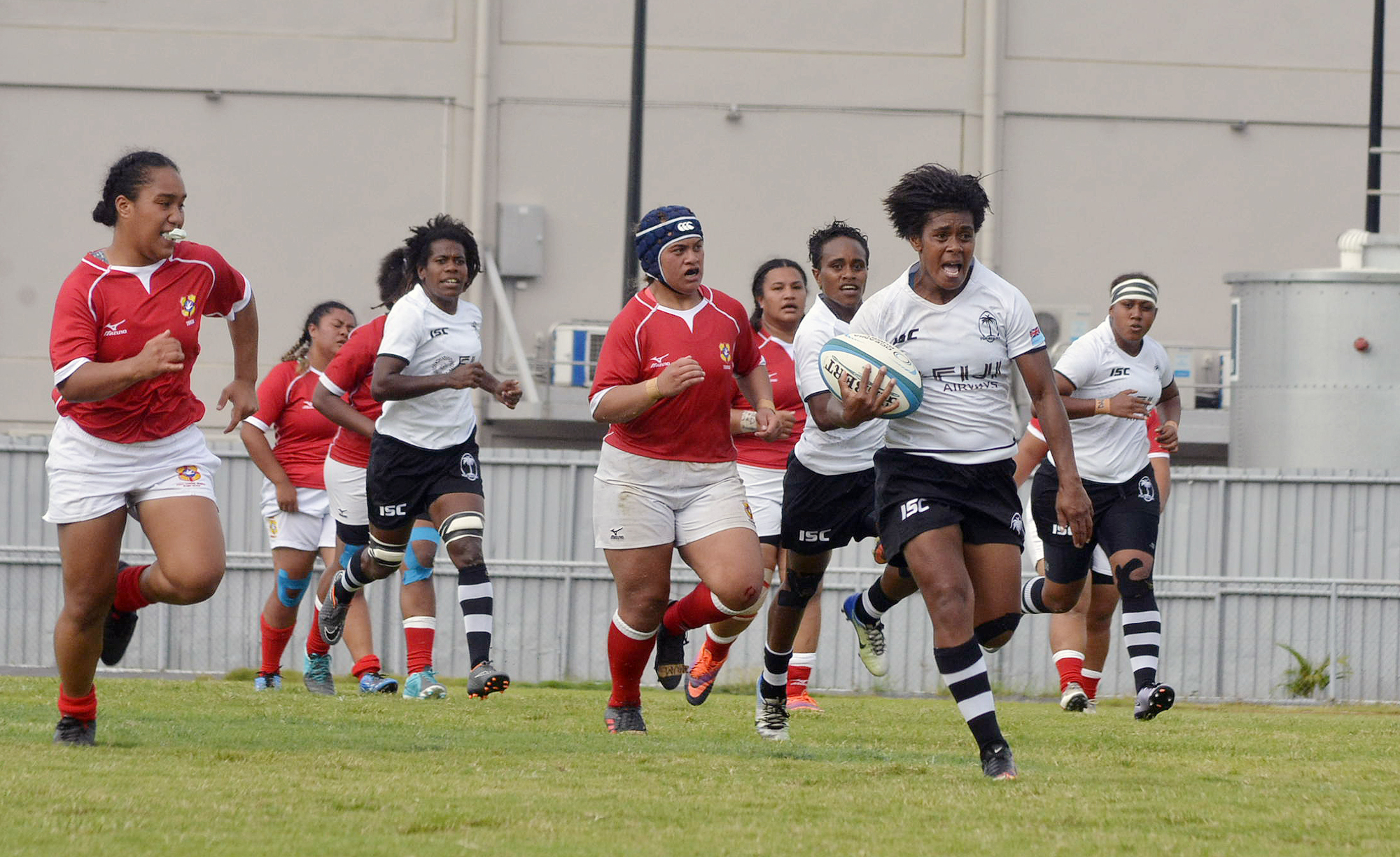 REDUCING barriers to engage more teams from the Pacific region is a key theme at this year's Oceania Rugby Women's Championship which kicked off at Churchill Park in Lautoka on Friday.
Four nations Fiji, Samoa, Tonga and Papua New Guinea are participating in the round robin format to decide the women's XVs champion in the region.
Events such as the Oceania Rugby Women's Championship are being leveraged by Oceania Rugby, its member unions including hosts Fiji Rugby Union and its gender equality partner United Nations Women to increase levels of participation and leadership of women and girls in rugby across the Pacific.
Oceania Rugby's competitions manager Wayne Schuster said they wanted to work together to make sure rugby created opportunities for girls and women to get the same benefits from being players, coaches, officials and managers so it's equal for everyone.
Schuster said often the perception in Pacific societies was that rugby was a sport for men.
"So to partner with UN Women to change these perceptions is a fantastic opportunity to support the many women and girls in rugby and by doing so making opportunities for girls and women to participate in all parts of community life," he said.
The increase to four teams competing this year, up from two teams at the inaugural Women's Championship in 2016 is the successful result of the eligibility criteria amendments initiated by Oceania Rugby that now enable member unions to more easily have their teams compete in regional championships.
UN Women program adviser (Ending Violence Against Women and Girls) Abigail Erikson said UN Women, as the global champion for gender equality and the empowerment of women and girls was proud to work with Oceania Rugby and its member unions toward an equal playing field.
"By supporting more women and girls to play rugby along with many other sports in equal ways with men and boys sends the message that on or off the field there is no limit to what women and girls can do," she said.
With Oceania Rugby's commitment to promote gender equality through rugby, two women referees Avi'i Fa'alupega from Samoa and Mere Uluinaceva from Fiji controlled the matches yesterday.
Fixtures: Round 2
November 20: 1pm Samoa-Tonga, 3.30pm Fiji-Papua New Guinea; Round 3, November 24: 1pm Papua New Guinea-Tonga, 3pm Fiji-Samoa.