Biman: Diwali time for rejoicing with family, friends
6 November, 2018, 9:00 pm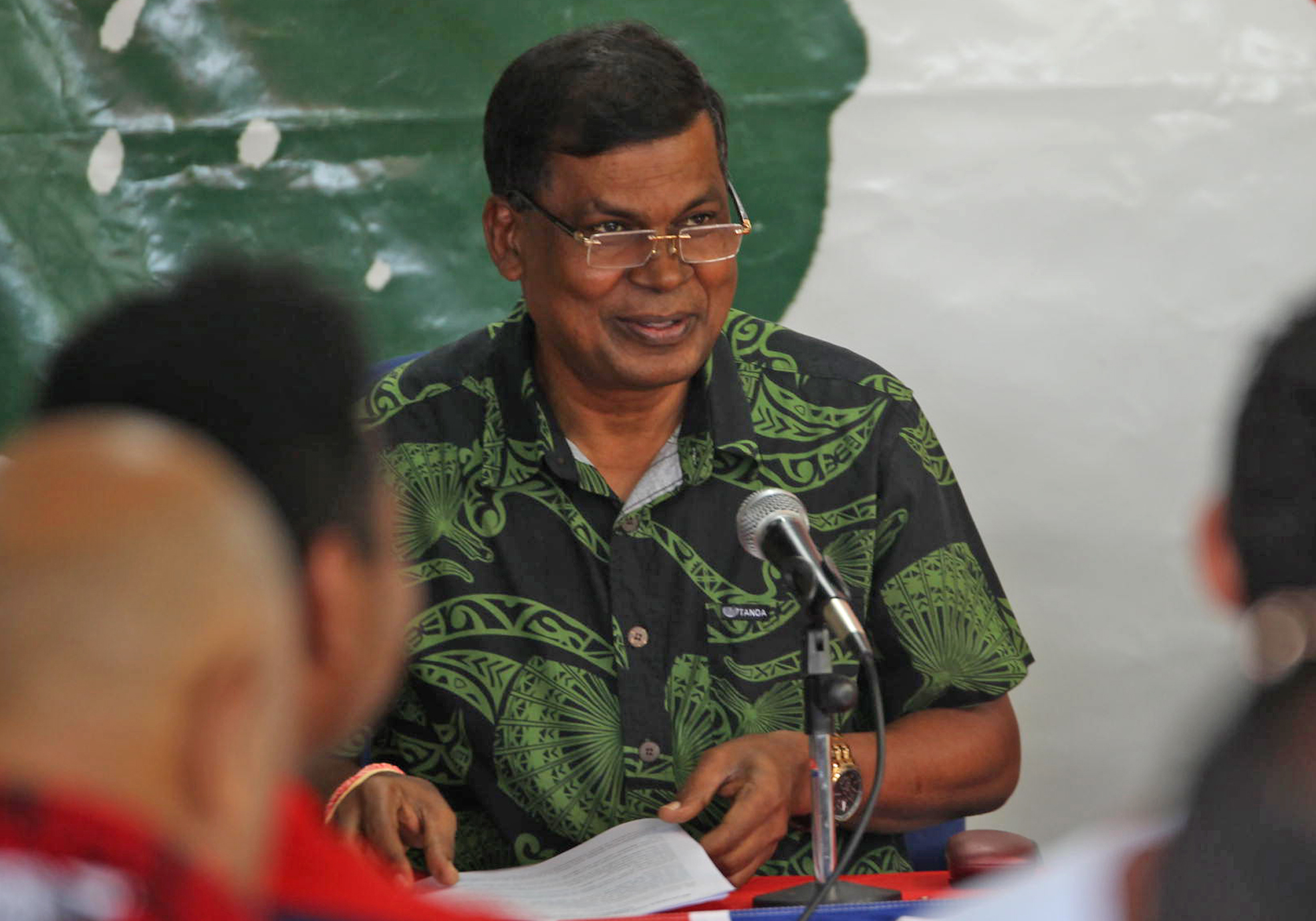 DIWALI is a time of rejoicing with family and friends, says National Federation Party leader Professor Biman Prasad.
In his Diwali message, Prof Prasad said the popular festival was a time for prayer and reflection about those less fortunate.
"The lighting of the traditional lamp, Diya, symbolises the triumph of light over darkness, knowledge over ignorance and most importantly, truth over evil," he said.
Prof Prasad said the light from the diya recommitted everyone to bring light to any place facing darkness.
"Like followers of other religion Hindus also draw strength from their faith and a sense of solidarity in times of adversity.
"The return of Lord Rama after 14 years in exile is a triumphant occasion. Lord Rama is the embodiment of truth, justice, righteousness, honesty, integrity, good governance and humility.
"The virtues of Lord Rama and the significance of Diwali are extremely relevant in a multi-ethnic, multi-religious and multi-cultural country like Fiji. In Fiji we are still transiting to democracy after several years of dictatorship. A lot of work is still needed to make Fiji a genuine democracy."
He said there were many challenges facing Fijians.
"The high cost of living, the decline of the sugar industry, the devastating effects of severe flooding, rising unemployment and low wages, deteriorating health services, rising national debt levels, derogations in the Bill of Rights of the 2013 Constitution, regressive and draconian decrees, a regulated media are fundamental problems that can only be resolved by a display of sound and sensible leadership.
"To ignore these fundamental problems would be doing so at our own peril.
"In Fiji, calling everyone Fijians and saying they enjoy common and equal citizenry doesn't guarantee fundamental freedoms like freedom of speech, freedom of association and freedom of the media. It does not guarantee job opportunities based on meritocracy, rendering common and equal citizenry meaningless."
"As we head to the 2018 General Elections in Fiji, I call upon all Fijians to think carefully about the situation in Fiji and how we continue to live under an elective dictatorship.
"As a party born out of the struggle for dignity and justice of all our people, the NFP will continue the struggle for the triumph of truth over evil, light over darkness and knowledge over ignorance so that our beloved nation once again becomes a beacon of hope and trust."