Biman: Country in $5.2b debt
6 November, 2018, 11:15 am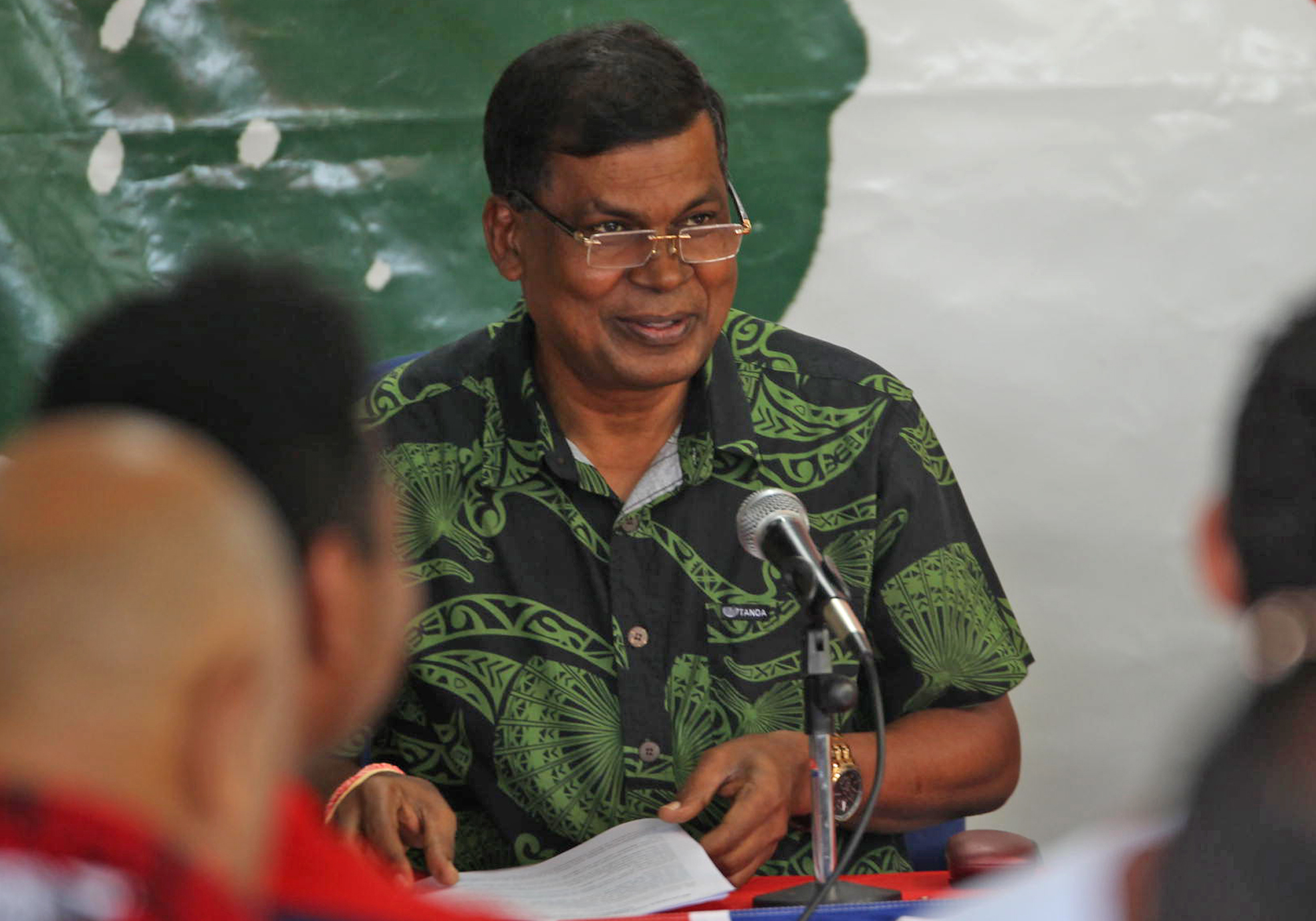 NATIONAL Federation Party leader Professor Biman Prasad says the FijiFirst party has come up with "ludicrous" figures about how the NFP will fund its budget plans instead of explaining about the high debt level the FijiFirst Government has accumulated.
"They came up with this ludicrous or what I call predictable nonsense of where is Biman Prasad or NFP going to get the money," said Prof Prasad while speaking at a rally in Natabua Seaside, Lautoka, on Sunday.
He said the A-G and FijiFirst Government only spoke about the supposed $2b NFP would accumulate but failed to speak about the debt it had accumulated.
"They are not telling the people of Fiji that in the past 12 years they piled up about $2.4b debt on the people of this country.
"They are not telling the people of this country that today our total debt is $5.2b.
"They are not telling the people of Fiji today that this year's repayment alone is going to be $635 million of which $332m is interest alone.
"Which means that you need to collect $54m a month to be able to accumulate $635m to have enough to make the repayment.
"And they have the audacity to come out with ludicrous figures.
"And I will give you one example, they are saying that to implement our policy package on $5 minimum wage, we will need $700m. Because I can tell you that figure of $700m is to frighten our people and to discredit our manifesto.
"In fact I can tell you, it won't be even one tenth of what Aiyaz Sayed-Khaiyum has come up with when he says we need $700m."
Questions sent to Mr Sayed-Khaiyum yesterday on the comment made by Prof Prasad remained unanswered.