Baulevu accident: Security personnel trying to retrieve vehicle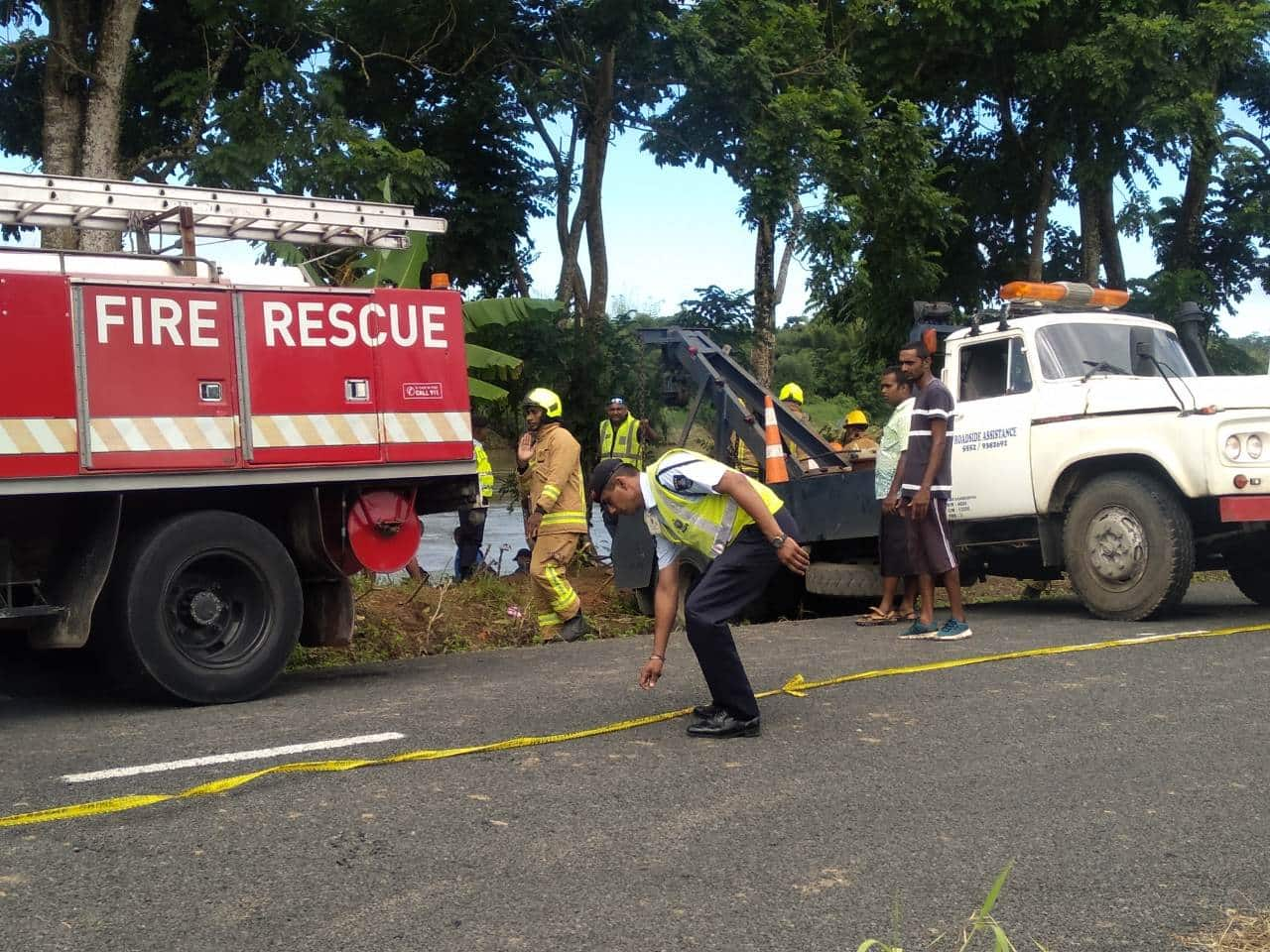 A TEAM of police officers, fire fighters and naval officers are currently at Baulevu trying to retrieve the car and body of Tasleem Ali from the Rewa River.
It is alleged the car had plunged into the river last week Wednesday after it veered off the road.
Police officers at the scene have prohibited media personnel to take footage and photos at the scene.