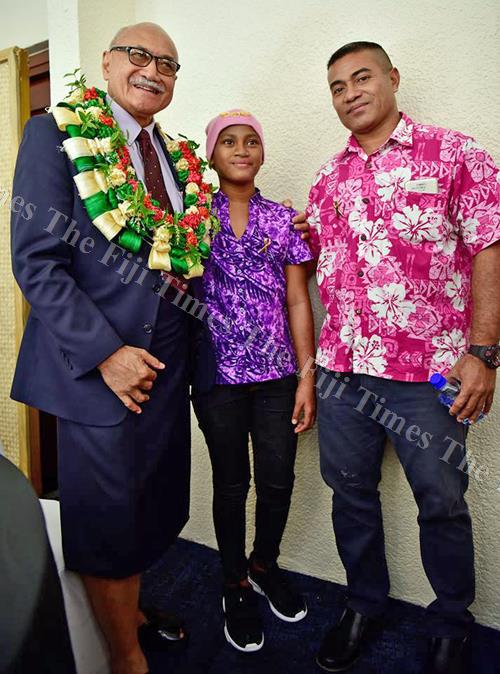 CANCER has often impacted families in one way or another and for Papua Ulisese and his family from Tuvalu, the news of his son being diagnosed with blood cancer really affected them.
Mr Ulisese said his son, Leni Papua, 12, was diagnosed with the killer disease when they were in Tuvalu.
"We came to Fiji in May after doctors back home could not find out what was wrong with him. "We decided to get him checked at the Colonial War Memorial Hospital (CWMH) as soon as we arrived here and after a few tests by doctors here, we were told that he had blood cancer," Mr Ulisese said.
"We decided to have a go through treatments here in the country. We were transferred to the Oncology Unit. We were told by the doctors that my son had a very rare type of blood cancer and first of its kind to be screened and diagnosed in the country. "Since then, he has completed three phases of treatment and we are currently on the fourth phase. He is recovering well with medications and chemo."
He thanked Walk On, Walk Strong (WOWS) Kids Fiji Foundation for helping the family during the ordeal. "We want to thank them for their support. They have really helped us. They helped us in our treatments, transportation and communication back home with our families in Tuvalu."