Bail extended for communications officer in drug-related matter
12 September, 2019, 5:30 pm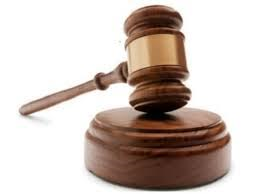 A COMMUNICATIONS officer charged with a drug-related matter appeared at the Suva Magistrates Court today.
Deborah Singh is charged with a count each of unlawful possession of an illicit drug and unlawful importation of illicit drugs.
Ms Singh was arrested at the Suva Post Office  upon receiving a consignment from the United States allegedly containing two candles ​made of wax and cannabis.
The contents of the parcel were tested and proved positive for marijuana.
It is alleged that Ms Singh, in August 5, 2019 at Suva without lawful authority was found in possession of 1.1grams of illicit drugs namely cannabis sativa.
It is also alleged that she without lawful authority imported 1.1grams of illicit drugs namely marijuana.
Ms Singh informed the court the date on the charge sheet for the first count was written as  April 5, 2019  instead of August 5, 2019 .
Her bail has been extended.
The case now will be called on September 26.