Back to his roots
5 September, 2018, 10:00 am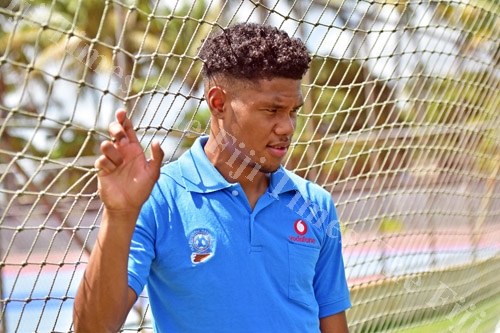 IT is not easy returning to your birth country when the only family you know lives halfway across the world.
This feeling all changed for Fiji-born footballer Semi Scott Wara when he arrived at Nausori International Airport on Monday.
He was suprised to be welcomed by some people he had met for the first time.
They were his relatives.
Tears were shed, hugs and kisses exchanged, followed by the introductions of family members.
It was a new experience to the England-based Fijian. He is back to his roots, and this time to represent his family and his country in the game he masters – football.
He is the lone Fiji islander playing in the English Premier League and is a member of the Stoke City under-23 side.
He is 18 and plays as a centre-back. Amid the family introductions, Wara said he was nervous because it had been a long time for him to return to his country of birth.
"I didn't feel hyped up when I was coming, but when I landed, it definitely changed," Wara said.
"The only memories I have for Fiji are good memories and I hope this travel will be another memorable one."
He said he was from Ra Province and had maternal links in Gau. He is a professional footballer and his brother Billy, plays rugby for Sale Sharks in the Premiership Championship.
Wara said he had watched some video footage of Fiji's games and knew about some individual capabilities of some members of the Vodafone Fiji team.
"I was surprised with some of the capabilities of the players, especially in the under-19 team. I watched some of their games and I believe some are in the team so we are ready for tomorrow (today)," Wara said.
"There is a similarity among us that is we are all new players and we will blend well. "All we need to do is to communicate and everything will fall in place."
At the age of 18, Wara is the first Fijian born to feature in the English Premier League and his participation in the Fiji team will be a boost for the local players.
Fiji football team captain Roy Krishna welcomed Wara as soon as he joined the side on Monday.
"He is a talented young player and with his capabilities, I believe he will look after the rest of the defenders and control the games from our end of the field," Krishna said.
The Bula Boys takes on the Solomon Islands team today at 7pm at the ANZ Stadium in Suva with the entry fee of $10 in the grandstand or embankment.