Back in History: Bitter rows ruin talks
25 November, 2021, 7:30 pm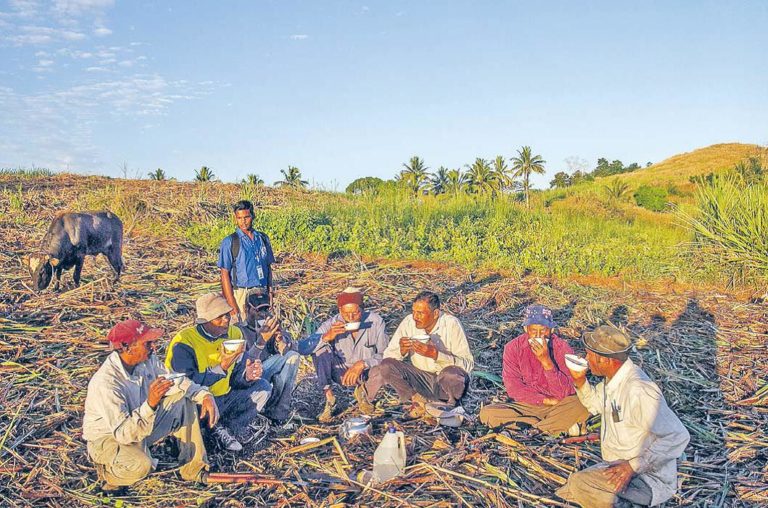 A farmers meeting at Rakiraki broke up after bitter rows erupted over proposed variation to the cane contract.
The incident was covered by a report in The Fiji Times on September 10, 1975.
It stated that angry clashes between farmers, parliamentarians, growers senior representative, the Speaker of the Senate, a former Nadi Mayor and members of the Sugar Advisory Council, marred the meeting.
The meeting was called by the growers senior representative, Swami Rudrananda, to defend and explain the decision made by the advisory council on the variations to the cane contract.
About 200 farmers shouted: "We don't want $2.50 deducted".
The farmers later at another meeting passed a vote of no confidence in the growers representative on the Sugar Advisory Council.
The farmers clearly stated that they rejected the Sugar Advisory Council's recommendation not to issue contracts to farmers with less than 15 acres of land.
Farmers shouted as angry exchanges were flung between members of Parliament, Kishor Govind, Chirag Ali Shah, Swami Rudrananda, the general secretary of the Fiji Kisan San, K.V. Shiu Nath, Maniyan, the speaker, R.D. Patel — and other members of the Sugar Advisory Council.
In explaining the need for the $2.50 deduction, Mr Swami said the council's recommendations was a package deal, and that people who had criticised its decision were playing politics.
He appealed for the farmers to listen to the truth and to speak and hear the truth.
Several farmers shouted that if deductions were made, they would stop planting cane and start cultivating cassava.
The deductions from cane money could be used for projects such as irrigations to help farmers in times like the dry period.
"If the farmers do not accept package deal they would go back to the guaranteed price of $7.50 per tonne of cane," Mr Patel said.
Member of Parliament, Kishor Govind, asked Mr Swami to prove that the minimum guaranteed price of $15.50.
Mr Chirag Ali Shah also questioned the guarantee and a clash erupted between the two MPs, Mr Swami and the people who had come with him, including Mr Patel, Mr Maniyam and other Sugar Advisory Council members.
Bitter accusations were hurled at one another with the angry farmers moving more closely towards them. Mr Shah said it was wrong to tell the farmers that the $2.50 deduction was law, because it had yet not gone to the Parliament.