Ba Football pulls out of Pacific Cup tournament
26 September, 2018, 4:23 pm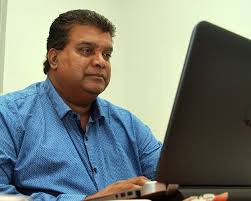 THE Ba football side has pulled out of the Pacific Cup tournament that will be held in Sydney in November this year.
Fiji Football Association CEO Mohammed Yusuf confirmed this to Fiji Times Online saying Ba pulled out because they wanted to focus on their preparation for the o-League competition.
"The side does not want to spend unnecessary money on its tour to Australia. Also, 60 soccer is played at the Pacific Cup so Ba is a bit reluctant to that as well," Yusuf said in the interview.
Yusuf has also confirmed that the playoff match between Rewa and Nadi that was scheduled for this Sunday will not take place now.
With Ba pulling out, both Rewa and Nadi will be traveling to represent Fiji with Lautoka and Suva.