Avishna's guardian angels
14 January, 2020, 11:28 am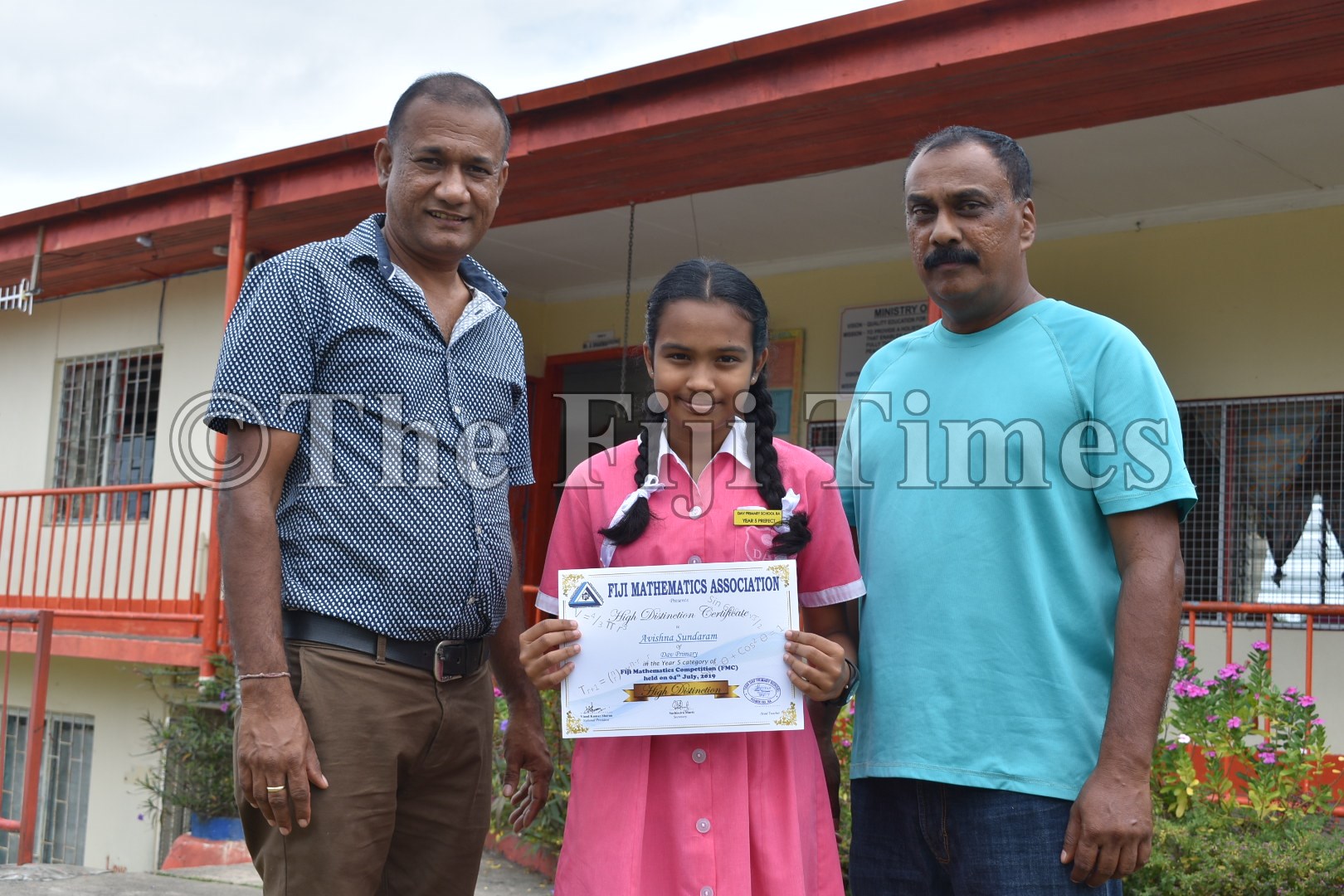 ELEVEN-YEAR-OLD Avishna Sundaram is excelling in education with the support of close family members after the death of her father and her mother leaving for overseas.
When classes started yesterday, she went into Year 6 and her guardians ensured she was ready for another year of studies at the DAV Primary School in Ba.
Guardian and uncle Arvind Anand has taken it upon himself to ensure Avishna fulfils her dream of becoming a doctor.
"My sister Shobhna looks after her in the weekdays and I take care of Avishna in the weekends," said Mr Anand.
"She is our daughter."
Mr Anand said children needed support to study.
"We are there for her to ensure she does well in school and we will assist her in all ways possible."
In 2019, Avishna was awarded a certificate in high distinction in the Fiji Mathematics Association competition.
"I am smart in maths. I find it very interesting and challenging," she said. "I will study maths until Year 13."