Authentic flavours
1 September, 2020, 6:31 pm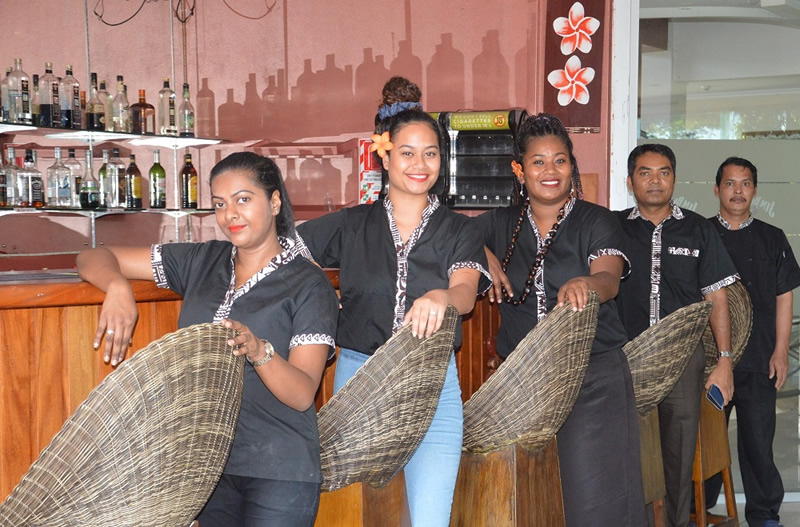 KrishH Indian Cuisine and Gravity Bar is the place to go for authentic Indian and Indo-Chinese cuisines. Served in authentic flavours, their food is cooked in clay ovens or tandoor – a traditional style of the India North – West frontier region.
This style of cooking requires great expertise especially chefs, since the meat is not accompanied by the sauce or gravy, but is only pre-marinated and cooked before serving.
It takes a chef years of meticulous training and dedication to master the technique of the art of making the bread that are a vital part of the cuisine or to acquire the ability to gauge spices, mix marinades, and the most important to judge the heat of the tandoor and the time necessary for each dish to be perfectly cooked.
Budget-minded families will love the atmosphere and most importantly the mouthwatering dishes.
The food menus and recipes are passed down from generations of a family from India with excellent service.
And that's not all, the menus are very attractive and are reasonably priced so you have an option of dining in a stylishly comfortable environment or takeaways.
Some of their popular dishes include chicken Manchurian, chicken lollipop, chilli chicken, Hakka noodles, Hunan chicken, chow mein and Szechwan fried rice.
Soups such as man chow soup and sweet corn soup are very popular and our desserts include ice cream on honey -fried noodles and date pancakes.
They are the only restaurant in Nadi that serves Indian street food namely Pani Puri, Dahi Sev Puri, Dahi Papdi Chaat, Pao Bhaji, Vada Pao, Bhel Puri and Samosa Chaat to name a few.
They also do caterings and decorations especially for those hosting birthdays, weddings, cocktails, dinners or any function for small or large groups.
Krish Indian Cuisine and Gravity Bar operate seven days a week from 6.30am to 10.30am (breakfast), 11am to 3pm (lunch) and dinner from 6.30pm to 11pm.