Australia Awards Intake 2020 recipients announced
7 December, 2019, 12:03 am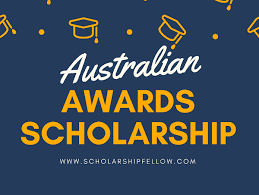 SUVA, 06 DECEMBER 2019 (AUSTRALIAN HIGH COMMISSION) — 14 Fijians have been awarded Australia Awards Scholarships to commence tertiary studies in Australia in 2020.
Australia Awards are prestigious scholarships offered by the Australian Government to the next generation of global leaders for development. Through study and research, Australia Awards recipients develop the knowledge and skills to drive positive change and help build enduring people-to-people links with Australia.
Australia Awards received 913 applications for Intake 2020. After a highly competitive, merit-based selection process, the highest performing applicants have been awarded scholarships to study Bachelor and Masters courses at 10 institutions across Queensland, New South Wales, Victoria and Western Australia.
Seven women and seven men will be studying diverse fields including advanced nursing, alternative dispute resolution, artificial intelligence for hydrological modelling, atmospheric science, biomedical science, exercise physiology, forensic science, learning technology, pharmaceutical supply chains, public relations, psychotherapy, security, and statistics.  Each awardee has a compelling future plan that demonstrates their commitment to contribute positively to Fiji's development on their return.
The Intake 2020 awardee cohort connected with each other during a pre-departure training, followed by a cocktail reception in Suva this week. Australia's Acting High Commissioner to Fiji, Anna Dorney, welcomed the new awardees at the reception in the presence of Fijian Government representatives, Australian High Commission staff, and Australia Awards alumni on Wednesday, 4 December 2019.
"We are very excited for you as you embark on this new adventure to not only study in Australia, but also build your skills and expand your professional networks. It will be an enriching experience and we wish you all the best. The Australian Government is proud to support the development of Fiji's emerging and current leaders through the Australia Awards," she added.
The reception was also an opportunity for members of the recently elected Fiji-Australia Alumni Steering Committee to meet and celebrate with the awardees. Committee President, Brenda Ragi congratulated the awardees. The Committee will establish the first ever Fiji-Australia Alumni Association – which will connect Australia Awards alumni in Fiji with each other to celebrate achievements, explore professional development opportunities and maintain ongoing linkages with Australia