Aussie PM praises partnership, praises uni
20 January, 2019, 2:18 pm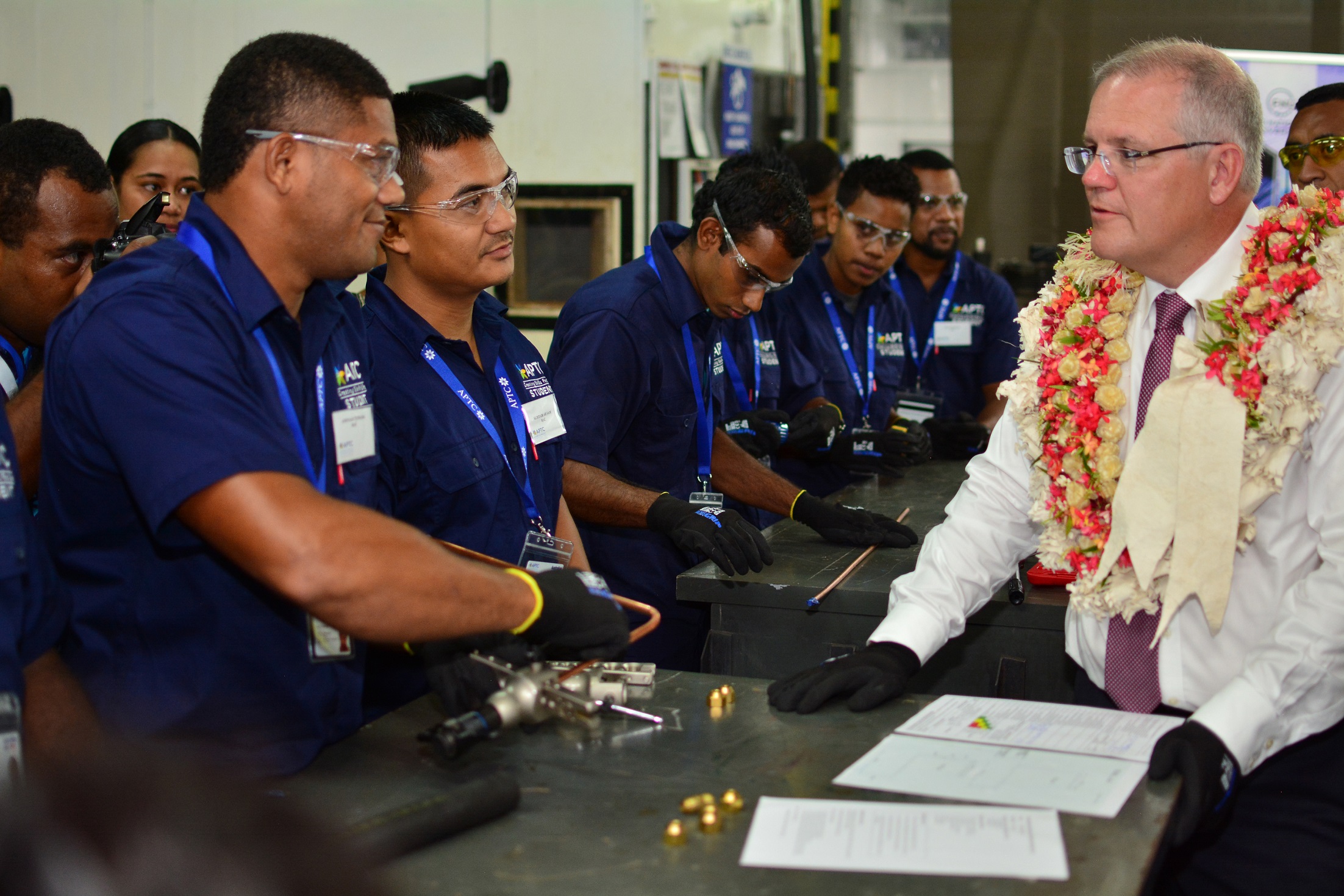 THE Fiji National University has partnered with the Australia Pacific Training Coalition in an effort to provide training and education to upskill people in the Pacific The partnership won praise from Australian Prime Minister Scott Morrison who commended the two institutions for the move.
Mr Morrison visited the FNU'S Derrick Campus in Samabula, Suva on Friday to meet with APTC students undertaking a refrigeration and air-conditioning training course at the university.
FNU's a vice-chancellor Professor James Pounder said the university looked forward to further developing their collaboration with APTC.
"The Prime Minister and the Assistant Minister for International Development and the Pacific, Anne Rushton were suitably impressed with the developments in the partnership between APTC and FNU," he said.
"There is tremendous potential for us to collaborate even more so in the future in terms of resources and joint programs which will benefit both organisations."
During the visit, PM Morrison was provided with an overview of the Derrick Campus Master Plan and brief of the two institution's partnership by the acting Dean of the College of Engineering, Science and Technology (CEST), Salabogi Mavoa.