All Blacks prepare to contest De Groot red card
18 September, 2023, 4:04 am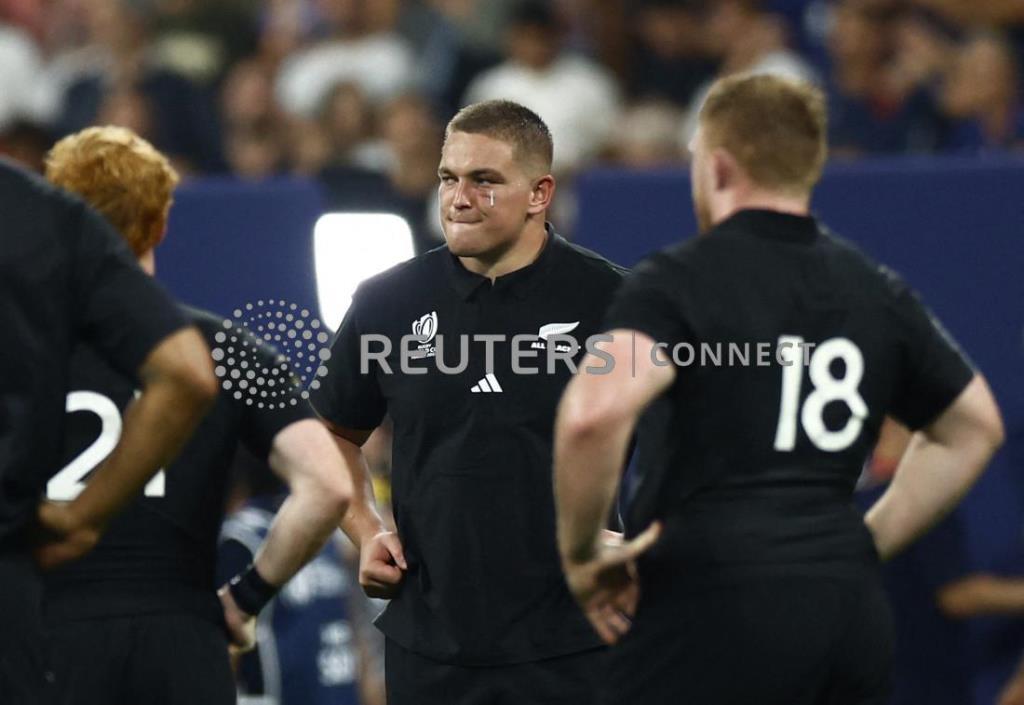 SAINT-ETIENNE, France (Reuters) – The All Blacks are preparing evidence to contest any suspension arising from the red card handed to prop Ethan De Groot during their 71-3 rout of Namibia in their second Pool A match at the World Cup.
De Groot was shown a yellow card for making contact with the head of a Namibian in the 72nd minute of the match in Toulouse on Friday but it was upgraded to red before fulltime after a review by the TMO.
Head coach Ian Foster suggested after the match that the tackle had been more shoulder-to-shoulder contact than shoulder-to-head and defence coach Scott McLeod said on Saturday that the team were still reviewing the incident.
"We think there's enough in there that we can defend it," McLeod told reporters on a video call.
"So as I say, we'll just be gathering evidence and our information and we're still in the process of doing it."
Lock Scott Barrett avoided a ban for a red card he received for two yellows, the second for a reckless challenge at a ruck, against South Africa at Twickenham last month after the team argued his case at a tribunal.
McLeod rejected the idea that such indiscipline was becoming a problem with the All Blacks and that team management needed to do more to prevent such incidents.
"We work bloody hard every day to make sure our execution of the skill is within the law," he added.
"Yes, there was an incident last night and close with Scott. However, it's something we work on every single day. We put that into the skill set requirements and the boys work hard at it.
"Sometimes with a little bit of intent it gets lost …"
McLeod said he was not entirely satisfied with holding Namibia to just three points given that they came from a penalty awarded at the breakdown — one of 12 times the All Blacks were penalised in the match.
"It's still something that we have identified and we've got to be a lot better at," he said.
"Referees are looking really hard at the breakdown area and we can't afford to give away penalties that are kickable, or penalties full stop.
"I think the boys were really proud that the line wasn't crossed but the most pleasing thing for me is that we were able to turn ball over."
McLeod said he had heard of no serious injury concerns arising out of the match for the All Blacks, who next face Italy in Lyon on Sept. 29.