Afeaki calls for support of Tonga's sporting groups
19 November, 2019, 11:21 pm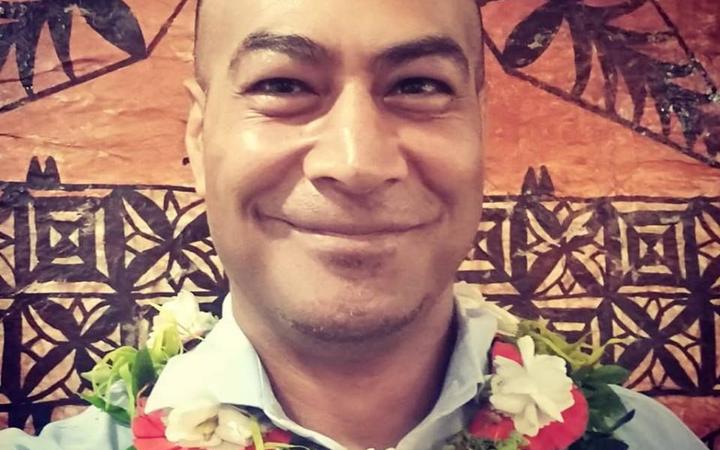 NUKU'ALOFA, 19 NOVEMBER 2019 (RNZ PACIFIC) – Former Tonga Rugby captain Inoke Afeaki has called for a new approach to be embraced by those in charge of Tonga's sporting bodies.
A former operations director for the National Olympic Committee, Afeaki's role as programme co-ordinator for the Tonga Sports Council ended last month but he said more work needed to be done if the country wanted to develop local athletes.
Tonga's national sporting organisations lacked structure and policies and board members' old school attitudes were abusing Tonga's sporting progress, he said.
"The structure is not really there, if it is, it's not being adhered to so just trying to get them use to having a structure in place of policies that guide decision making and obviously avoids abuse being as prevalent as it is at the moment."
Afeaki was part of a team that oversaw the kingdom win a record 29 medals, including nine golds, at this year's Pacific Games in Samoa.
He believes a closer partnership with New Zealand and Australia could benefit Tongan athletes, coaches and sports administrators.
"New Zealand has the best medal per capita at the Olympics and they know sport inside out, and they do it at budget.
"They've got a tonne of technical coaches and also are administratively strong people that are sitting there in New Zealand that are excess, we can tap into that, because we've done it passively in a non-formal fashion for the last 30 years, why can't we just partner with a union in New Zealand and say look guys we'll send you all our best rugby players but we need your technical support here."
Afeaki said the sporting federations in Tonga were surprised that the Ministry of Internal Affairs seemed to be winding down the Tonga Sports Council following the success of the Pacific Games team.
"I can just look back at the results that were obtained during that time [as Programme Co-ordinator] and I couldn't be more proud. That was the collective working together and seeing their vision of what they really want to do and putting in a few structures in place somehow to get them there with less hassle," he said.
"There's a new government in [and] it looks like there's no funding for the Tonga Sports Council so even though it's a government entity, you can't really do much without any funding, so it looks like it's been wound down. I was only a consultant for them to try and get them up and started and we were putting in some good structure and unfortunately that all comes to a halt."
Afeaki said funding needed to occur much earlier if Tonga was to progress.
"Funding and agreements from government needs to happen much earlier so there is a clean run of a year, if not two, to get a programme to produce athletes that are close to their best potential so that we can push them physically [and] bringing in specialist help to gear up to be of the standard that's close to winning," he said.
"The kids are deprived of activities, they actually need more programme activities for them to blossom."
But Afeaki said revolution would only be sustained through reform at the top.
"Again, I don't see things ever improving until you put in some objective measures of who ended up on the board. Those who end up on the board should have a required skill set that we have for people looking after a professional game – that's not the case at the moment," he said.
"Unfortunately majority of them don't spend enough time thinking about their sport and how they go to improve it. That attitude is a hard one to stop because it's been abused for pretty much the last 50 years."
Despite the lack of structure currently in place, Afeaki was still hopeful for the future of sporting success in Tonga.
"We made some improvements, it's just going to take a little time for them to realise that what happened was good and they need to do more of it," he said.
One of Tonga's athletes with potential to advance in her sporting career, is shot putter 'Ata Maama Tuutafaiva.
The 20-year-old won gold at this year's Pacific Games and is already in sights of the four-time World champion, Valerie Adams.
Afeaki said she was the perfect example of an athlete who needs to be training overseas.
"She's still throwing without the spin and she's throwing at 15 plus metres," he said.
"I would love for her to partner up with Valerie Adams. She could learn a lot more around Valerie and the people that help build Valerie and she could easily place in the finals at the Olympics."
He said she could be playing for a club in America with a financial incentive, but being culturally linked to New Zealand and her association with Valerie Adams is a partnership waiting to be established.