Advisory: Water disruptions in Nausori area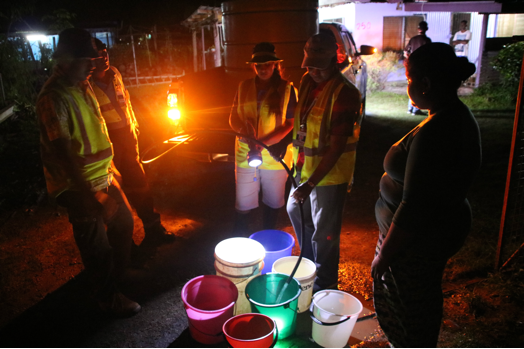 SEVERAL villages, settlements including hospitals and health centres along the Nausori area will be experiencing disrupted water supply until Thursday.
This was the word from from the Water Authority of Fiji (WAF).
According to an advisory from WAF, the interruption in supply is a result of a mechanical problem on a 250mm non- return valve of a pumping set that pumps water to the Raralevu Reservoir.
"Repairs are currently in progress and are hopefully to be completed by mid- night," WAF stated.
"The Authority is kindly advising its customers residing in the areas above to use water wisely for their immediate needs during this temporary disruption period."
The authority has also advised that water carts will be on standby to service the areas as and when the need arises.
Supply is expected to be gradually restored from Thursday morning (14/06/18).
"The Authority highly regrets any inconvenience caused to its customers," it stated.