Advisory: Water disruption in Ba and Lautoka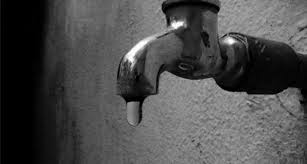 SEVERAL areas in Ba and Lautoka will experience low water pressures to no water at times from 11:50am today to 12am midnight tonight (August 6).
The interruption in supply is due to of emergency repairs carried out by the Water Authority of Fiji (WAF) to a leaking air-valve on the DN600 trunk mains to the Lautoka area.
This was after it sustained damages after a motor vehicle collided into the air-valve chamber while on its way to Sabeto from Waimalika.
An advisory from WAF said repair works are currently in progress and is expected to complete by 5pm this afternoon.
Water supply to affected customers is expected to be gradually restored by 1:00am on Monday morning (August 6).
WAF is advising its customers residing in these areas below to store and use water wisely for their immediate needs during this temporary disruption period.
Water carts will be on standby to service the affected areas as and when the need arises.
Affected areas:
• Nagado, Nadele, Holika, Part of Sabeto
• Taci, Togomasi , Togo Lavusa, Solovi, Meiganyah
• Malolo, Navo, Tunalia, Transmitter Top, Nacovi , Sonaisali and Veiladan
• Nasau, Vutuvutu, Katigari, Mulomulo Top, Tabarak
• Malamala, Nawaicoba, Yako, Nabila, Uciwai, Fiji Marriot Momi Bay Resort
• Vaivai, Tawatawa, Wareibetia, Vuda area and Viseisei Back road
• Whole of Lomolomo area, Kermode, Kashmir and Saru area