Adverse weather hampers logging operations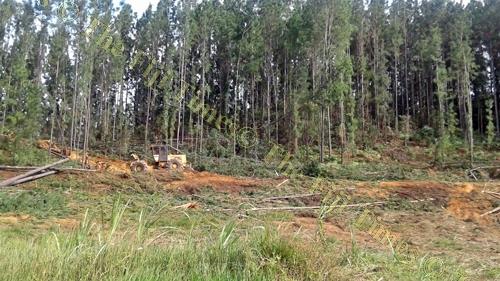 SAWMILLS and logging operations in the North have been hampered by adverse weather forcing companies to lay off workers.
Valebasoga Tropik Boards Ltd has been affected for the past two weeks with supplies to customers being delayed.
Company spokesperson Seru Vueta said the past rainy days had affected their operations.
"We have not been able to cart logs down to the mill because of the weather, and as a result there are no logs to process in the mill as yet," he said. "When the weather improves, then we can bring the logs down and begin normal operations.
"But as a result of the situation, we have had to temporarily stop operations and workers are at home until the weather gets better and operations pick up again."
Mr Vueta said this had been the usual situation every year during periods of bad weather.
"Our workers are taken care of and we value them and their families and we are positive that operations will be back to normal soon."
Other sawmillers contacted shared similar thoughts, describing the situation as an annual challenge.
Assistant divisional forestry officer North Moape Lotawa said all logging companies knew that during adverse weather, logging practices ceased.
"It is part of the 'Code of Harvesting Practice' which explains that during wet weather, operators are to cease logging practices," he said.
"This is because the safety of workers during felling trees in wet condition is risky and environmental issues such as slipping of soil into the river during operation of heavy machines.