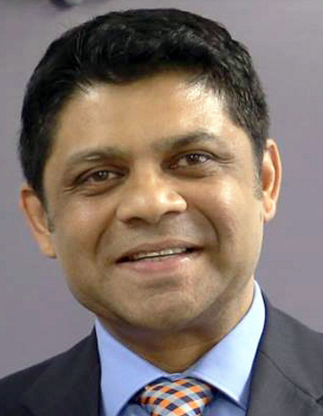 ATTORNEY-GENERAL Aiyaz Sayed-Khaiyum has called on developed nations of the world to condemn and counteract debt-trap diplomacy by supporting Small Island Developing States with sustainable solutions.
He made the call while speaking at the high-level political forum on sustainable development in New York yesterday where he also called on the UN system to provide the type of cohesive and comprehensive support that will be needed to bring Fiji –– and many other countries –– to the next level.
"Just yesterday (Thursday), Fiji had the privilege of showcasing our first-ever Voluntary National Review (VNR), where we discussed the significant progress that we have made in achieving a number of key goals outlined in the 2030 Agenda for Sustainable Development.
Mr Sayed-Khaiyum revealed how he was moved by the remarks of a representative from Fijian civil society who sat by his side on behalf of the Fiji Disabled People's Federation, Lanieta Tuimabu.
He said Ms Tuimabu brought powerful emotion to the room with her remarks, saying that as a woman of disability, she could have never imagined she would be sitting in this great hall, representing her country in front of the world, and representing the progress that marginalised people like herself were achieving as Fiji implemented its sustainable development program.
"Lanieta's story is precisely the kind of tangible outcome that the United Nations works to achieve through its 2030 Agenda for Sustainable Development. It is about uplifting our people."
Mr Sayed-Kahiyum also highlighted that more protections for Fijians living with disabilities needed to translate into a society that allowed them to not only survive, but to thrive, as contributors to our nation-building.
"Indeed, as Fiji shifts into the next phase of our national development, we must strive for more –– and we must focus on the power of partnerships to secure a better future for the Fijian people.