A day and sunshine
30 December, 2018, 3:25 pm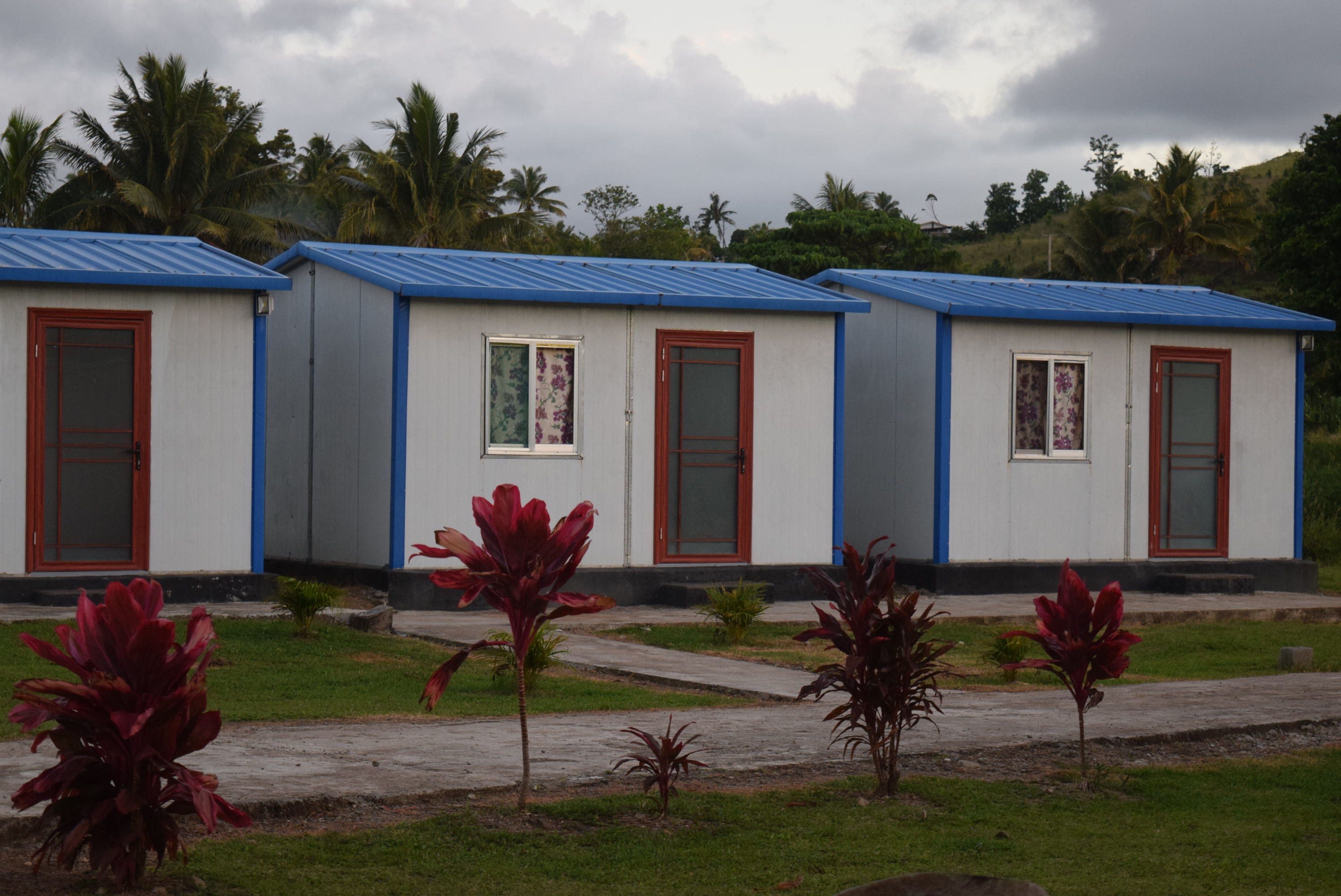 The road down to Namena and Dawasamu districts, along Fiji's Tailevu North, is heavily in favour of the serious adventure seeker.
I found this out for myself – the hard way.
It all started with a dramatic bus ride on Vonu ni Baravi or Turtle of the Coast, otherwise a Lodoni Transport bus with an FW 990 number plate.
A bus was supposed to depart the Suva bus stand at around Saturday mid-afternoon.
This did not happen. I later learned locals were used to this brand of irregular service.
"When the bus doesn't turn up or is late, we'd catch a minibus from Suva to Nausori, another minibus to take us to Korovou and catch another one to get to places beyond Queen Victoria School," one elderly lady told me.
Her statement helped manage my high expectation so I brace myself for the worst. Travelling on minibuses was not something I fancied.
Travelling on three was beyond my imagination.
I tortured myself with a few more hours of waiting until the elusive pulled into the bus bay.
Vonu ni Baravi was not a slow coach.
She actually flashed on the tarsealed road from Nausori Town and beyond, which worked in my favour as I dreaded travelling to unfamiliar places under the cover of darkness.
I was surprised the bus was packed to capacity because I had anticipated some room for leg space but with at least 12 adults standing on the aisle, I struggled to keep my knees bent snugly in my back seat.
What made up for the discomfort was the montage of rural scenery that zoomed past as the bus made its insistent dash forward. I appreciated seeing things I never encountered during my daily travels – children waving from bus stops, a boy on a horseback, cows grazing in the paddock, flowing streams, towering native trees, pineapple terraces, dusty gravel road and sweaty rugby fans.
My destination was Sunshine Villas, a place along the Nasoni coast, which is a five-minute drive from QVS and just past Lawaki Village.
What lured me there were photos I stumbled across on a Facebook page where Sunshine Villas was promoted as destress paradise, away from the hustle and bustle of urban pleasures. I told myself I had to go – rain, hail or storm, and I did.
The sun had already set behind the hills to the West when I finally got off the Turtle of the Coast.
With a very tired pair of legs, I struggled along a cement pathway that stretched from the road right down to the beachfront. I was finally at Sunshine Villas!
"I hope I'm not late. What did I miss?"
I later asked Penina my host and a bunch of kids who wore cute Christmassy smiles on their faces.
"You know what… we thought you were not coming. But don't worry you are still on time. Lovo should be ready soon," Penina said.
Lovo food?
For dinner, I thought I was going to be the frugal traveller who'd sleep on a tummy mistreated by noodle soup and bread.
I was wrong and I felt like a royal.
The idea of sinking my teeth into crispy lovo on a Saturday in the outback was the crowning glory of my journey.
It put icing on the cake of what had been a drawn out bus ride from the capital.
Sunshine Villas is a seaside tourist hideout made up of four two-bedroom setups complete with all amenities and four cosy cabins for the lone traveller.
The villas are well outfitted, homely, spacious and just perfect for a family or group of friends eager to taste Tailevu's version of rustic wonder.
While the beach is a short one, fringed by a healthy overgrowth of mangrove, Sunshine's unobstructed view of shimmering Lomaiviti waters and its backdrop of mountains, are everything the eager eyes could wish for.
In the evening, I caught up with former media personality Isimeli Cerelala around a red basin with a message that screamed out "Viri Mai Grog Club."
Someone told me, it was a statement meant for namu (grog drinkers who do not spend but do so on other people's account).
Mr Cerelala moved to Tailevu North two years ago, hoping to find peace and quiet in his retirement years.
He now runs a shop and bakery in the peaceful rural neighbourhood.
"This place has great potential for tourism and other businesses but authorities have to see to it that they develop the infrastructure. We need improved roads, good water supply, better electricity and telecommunication access for starters," he said.
The slurping sound of grog and the intermittent supply of neighbourhood gossips filled the crisp evening air that was already laden with the salivating scent of hot stone-roasted meat.
My heart and attention moved from the red basin to the table, but caught up in their own wild excitement, not a single soul noticed.
At dinner I got to meet a few more people – an Asian couple and their two children, a policeman from Natovi, a young girl who introduced herself as Sereana, English couple Lynda and Terry, hosts Penina and Abraham Fongtoy and two Fijian families of Indian descent who impressed me with the way they spoke the Bauan dialect.
I was invited to have a few drinks, which I accepted with great enthusiasm before retiring for the night in one of the self-contained cabins.
My long winding trip ended with a dream on my pillows.
The searing morning sun woke me up early on Sunday morning, which was something rather peculiar.
For someone used to weekend revelry and late nights, Sundays were sacred resting days that never really started until lunch.
I spotted a man in his church attire, one or two passing cars, the inter-island vessel Spirit of Love heading towards Natovi, a huge bunch of paka (type of banana) and Penina –Sunshine Villas' manager and my friendly attentive-to-a-tee hostess.
During my interview with Nina, as she liked to be called, I learned the property had been in operation since the days Natadradave was the melting pot of people from all corners of Fiji who flocked there hoping to be cured by the village's healing powers.
"But very lately, since we improved a few things, occupancy has improved and business has picked up. We are mostly booked for
this holiday season," she said.
The Salia, Kioa islander, who for over 10 years managed Kaibu, an island privately owned by James Jannard the founder of Oakley Inc, has worked hard at improving the hotel's facilities, services and environment since she took over.
In 2019, with support from the hotel's owner, Nina hopes to oversee the building of four new guest bure, one meeting shelter on the beachfront, a swimming pool and facilities for activities such as boating, snorkelling and kayaking.
"My fulfilment comes from the satisfaction our guests have when they experience our service and tell us they love the place
and want to return," Nina said.
"This is a place to be if you want to relax, explore nature and enjoy the friendly atmosphere. The number of visitors is increasing
and we've had a number of returnees. For me, that is sign that people love the place."
Rony Singh, originally from Luvunavuaka but now resides in Coff's Harbour, Australia is someone who has returned for the
second time to stay for a week.
He brought his wife and three children to Sunshine Villas to experience what he used to enjoy as a kid growing up in the Dawasamu area.
He spent most of the day diving for fish with his two sons Arjun and Ryan and caught a number of nuqa and saqa.
"I've come here the second time because I love the place, it's on the beach and I'm from here. Apart from that I love Nina's hospitality," Rony said.
"My two sons love snorkelling in the reef and catching lairo (land crabs)."
As I departed Sunshine Villas at 6pm on Monday, again on a Lodoni Transport bus and on the same parched road that had
seemed weary and endless to me two days earlier, a feeling of nostalgia settled on me.
I was suddenly overtaken by sadness.
Sad that I was leaving behind new friends, places and associations, but happy knowing
I had the audacity to experience what I saw on Facebook and the crazy resolve to return someday.