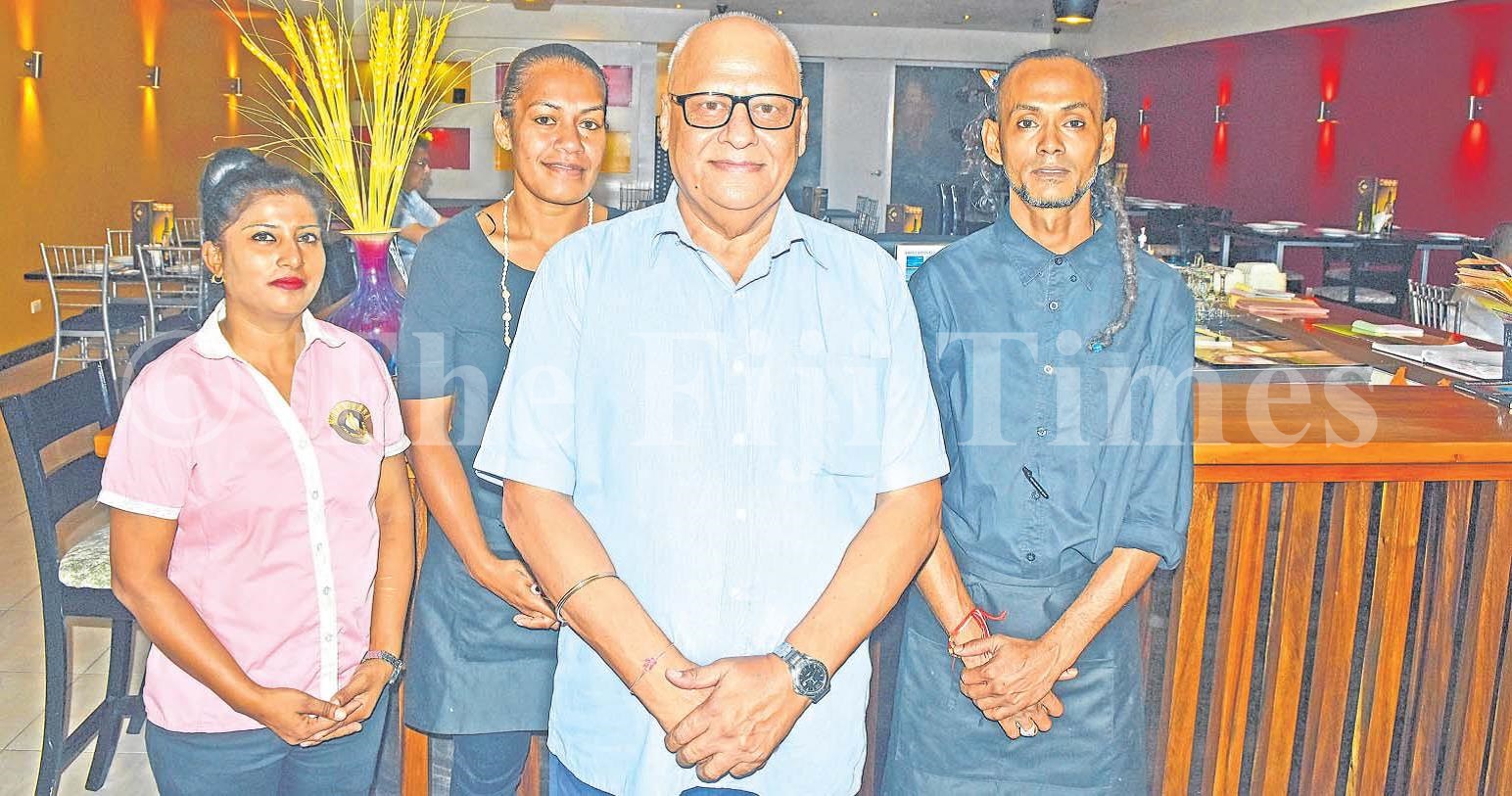 Harminder Singh came to Fiji in 2006 with his family for a vacation and decided to stay back with his family and invest in a restaurant – Maya Dhaba – in the Capital City.
"My brother has a restaurant with the same name in Sydney. When we came to Fiji in 2006 we decided to open an outlet here in Suva and my brother asked me if I would like to run the restaurant which I agreed to," he said.
Mr Singh said they managed to find a place and opened the restaurant which did good business in the first three years.
"When we opened Maya Dhaba here in Suva there were not many restaurants that served authentic North Indian cuisine but over the years more restaurants started opening giving us some competition.
"Over the years we have built up our customer base – mainly from the embassies, expatriates and of course the local customers."
COVID-19 affected businesses globally and Fiji was not spared its impact.
"Business was down in 2018 – even before COVID-19 because more restaurants had opened up and so we decided to use the pandemic to carry out renovations to the restaurant. My chef had also left and so we decided this was a good time to carry out the much needed renovations.
"However my landlord the Motibhai group had assisted me by giving me discount on my rent and that was a relief."
Close to $90,000 was spent on the renovations which took about six to seven months to be completed. Mr Singh said they reopened with a new menu, an upgraded kitchen and new kitchen staff a few months ago this year.
"Business is slowly picking up however not as much as it has picked up in Nadi. We have three new chefs from Uttrakhand in India – that is where most of the chefs come from and they are great at what they do.
"Our renovation has brought in more customers and we are getting back to where we were pre- COVID. We now have eight permanent staff members and two casual."
Maya Dhaba restaurant serves North Indian food, Indo-Chinese and also specializes in kebabs. "Some of our most favourite dishes include Dhal Makhni, Butter chicken with garlic naan, lamb saag and Afghani kebab.
"One of the challenges we face is the increasing cost of our ingredients such as meat and spices. We always ensure that the taste of our food is always consistent and of good quality. However meat is expensive and that has led to us increasing the price of some of our dishes here at the restaurant," he said.
According to Mr Singh they were not able to source some of their ingredients which normally came from India because of the supply chain challenges and had finally managed to secure a local supplier for their spices.
"In the past two years some of our major ingredients were not available and we had to buy it from local suppliers. Some things are very expensive but we cannot increase our prices anymore because then we will lose our customers.
"Our customers are the ones who keep the business running and I always remind my staff to respect the customers and serve them well," he said.
He shared that business had slowed down to such an extent that he had considered closing down in 2018 but decided to persevere and continue.
"Our children are here and we are now Fijian citizens and this is our home so that's why we invested in the renovations and have come up with new menus.
"October is our birthday month and we are working on a new menu. We also plan to start our breakfast menu where we will be serving typical North Indian breakfast dishes.
"Our lunch buffet specials will be rolled out soon."
Mr Singh said competition was tough and they had to come up with innovative ideas to entice their customers and beat some of the competition. Another challenge the restaurant has come across recently is the availability of good chefs.
"Most of them are moving to greener pastures and so we have had to hire chefs from India. I also had to bring three new chefs from India."
While he has spent most of his life in the restaurant business Mr Singh has some plans to invest in his own farm where he plans to cultivate spices such as black pepper and other agricultural crops.
"I have already purchased a farm and later in the year I plan to start my own farming."