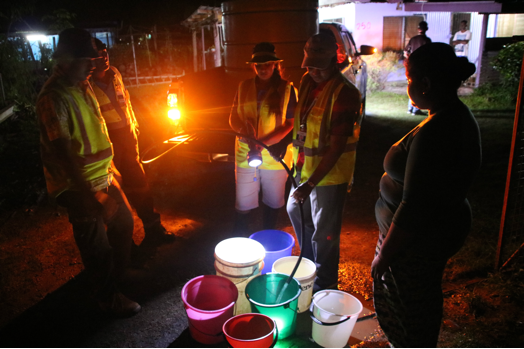 WATER Authority of Fiji has sustained $3.5 million worth of damage from Tropical Cyclones Josie and Keni.
WAF Chief Operating Officer Samanmal Ekanayake said in a statement that the authority was working to restore water supply in certain parts of the Western Division.
The statement said water supply in Rakiraki, Tavua, Nadi, Sigatoka and Labasa were almost back to normal.
At least 85 per cent of water supply for Lautoka and Ba have also been restored.
Works done by WAF include the restoration of pumping systems in Rakiraki, Tavua and Sigatoka and the repairing of two water mains to restore Labasa's reticulation system to full capacity.
Lautoka's Buabua reservoir which sustained pipeline damage to its intakes and restricting the full resumption of water delivery, is now expected to return to normal soon.
In Ba, the pumps in Nadrau and Varaciva Pumping Stations have also resumed operations.
"The restoration works of the parts of pipelines in the three gravity systems fed from Waiwai, Varaciva and Balevuto those have been washed away during flooding are now in progress. A temporary pumping intake at Waiwai has been already established to meet the water demand until the restoration works in gravity systems are completed," the statement said.
Meanwhile, work on rehabilitating access roads to the Vaturu Dam as a result of major landslides which washed away retaining walls and also creating sinkholes, continues by WAF.
Further, permanent repairs for the damaged crossings, scoured road shoulders and exposed pipelines are also being carried out while repair materials are being delivered to the site.