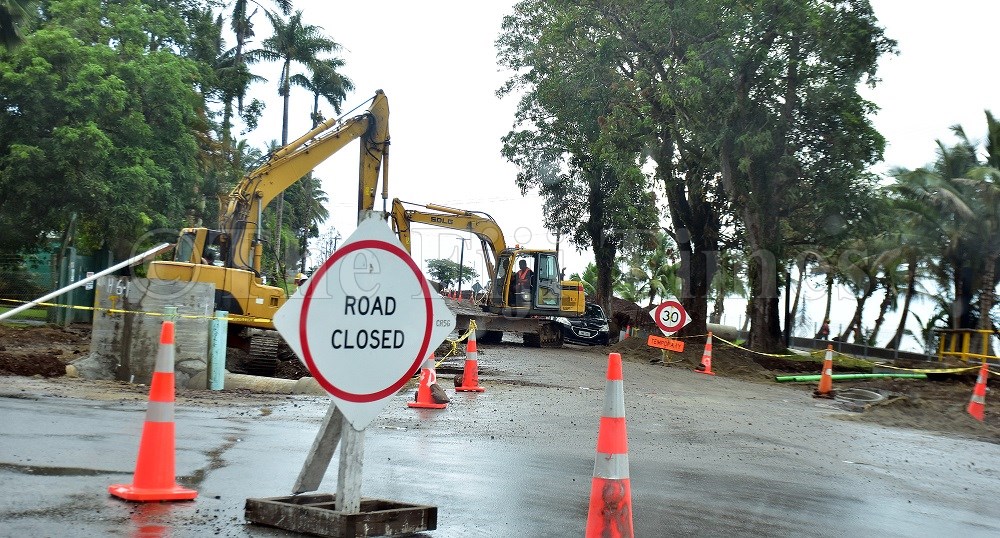 The Fiji Roads Authority has been given an allocation of $71.6 million for road repairs in the 2022-2023 budget, says Infrastructure Minister Jone Usamate.
He said this in response to a motion by Opposition member Ro Filipe Tuisawau for a $10m increase in the FRA budget in Parliament last week.
Mr Usamate said for all roads in Fiji, there was a repair and maintenance program put together by the FRA that would cover the repairs and maintenance of the various roads.
"We also have money for sealed road rehabilitation, unsealed renewal, traffic light renewals, streetlight renewals and renewal of bridges," he said.
Mr Usamate said various bridges were funded in the budget, including some of the modular bridges.
He said there were two bridges in the Western Division including the one in Naseyani and two in Vanua Levu – in Nayarabale and Vunikawakawa.
"There is also the Viria single lane bailey bridge that you will have, and the demolition of the old Tamavua-i-Wai bridge that will be financed by JICA.
"Those are some of the updates on the bridges and the repairs and maintenance that will be undertaken as part of this budget."
Ro Filipe's motion was defeated.