62-year-old accused of raping daughter further remanded
10 September, 2019, 3:40 am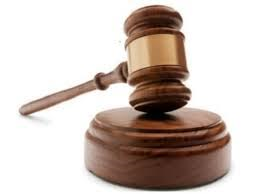 A 62-YEAR-OLD father accused of raping his daughter has been further remanded by the High Court in Suva.
The accused appeared before judge Justice Thushara Rajasinghe on Friday, charged with four counts of rape and two counts of sexual assault.
It is alleged that between October 1, 2018 and November 9, 2018 in Lami, the accused had carnal knowledge and unlawfully and indecently assaulted his 15-year-old daughter.
State lawyer Kimberly Semisi informed the court that they had filed the proposed agreed facts to the defence and they would be submitting their case theory .
Ms Semisi said they were not relying on the caution interview statement of the accused at the moment and the prosecution also had the medical report of the complainant.
Defence lawyer Lavenia David told court that they had already responded to the proposed agreed facts and the accused had made admissions in his caution interview.
Ms David also informed the court that they were yet to confirm their stance on whether they would be challenging the admissions or element of fabrication.
The accused had earlier pleaded not guilty to the charges.
The case now will be called on October 18.