5.6 magnitude earthquake recorded in Lau region
27 November, 2018, 6:12 pm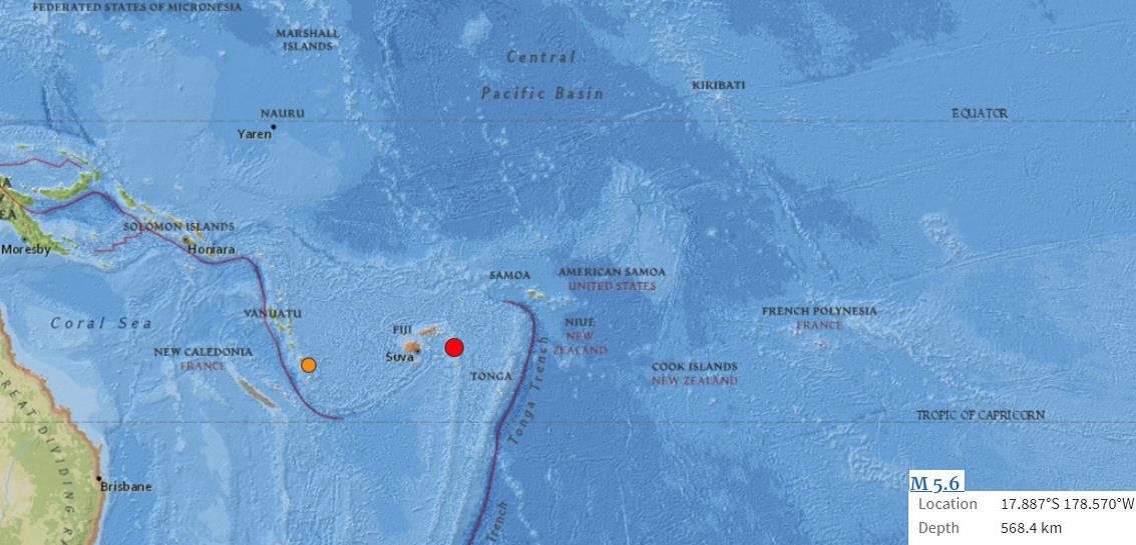 A 5.6 MAGNITUDE offshore earthquake was recorded in the Lau region this afternoon.
The earthquake occurred at a depth of 568.4km at 3:45pm.
The seismic activity was registered at 44km Northeast from Tubou, Lakeba, 271km Southeast from Labasa, and 320km East-Southeast from Suva.
The Seismology Unit of the Mineral Resources Department has assured that the earthquake did not pose any immediate threat to the Fiji region.