340 women to participate in annual expo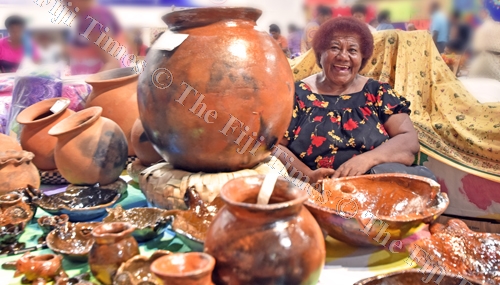 THE 2018 Fiji Women's Expo starts at the FMF Gymnasium in Suva today.
Ministry of Women, Children and Poverty Alleviation permanent secretary Dr Josefa Koroivueta said the expo would feature 340 women artisans from around the country showcasing their products.
He said the expo was a place where a lot of entrepreneurs would be recognised to bear the Fijian made amble.
"We have high level delegations from Indonesia, Kiribati, the big delegation of Tonga is coming in as well," Dr Koroivueta said.
"We have changed the layout of the venue to somewhat international standards and we have the expo village in here, we've got a florist corner and food stalls. "We've made a significant investment and also forward strategy that we should look at the products that should be quality of nature, quality in the outlook and quality in the accreditation because we need to look at products ready for the market whether it's domestic or international."
He said there were now more women who had qualified Fijian made licences.
"So far we have 126 and nationally we are looking at 340," he said. He added in this initiative, they had also emphasised on self-care of the women. "They need to look after themselves as well so there's a lot of training opportunities being undertaken and also giving them an avenue to be able to learn what other services are provided by the Government" he added.
He said he is expecting a lot of activities and sale at the three-day expo, as well as connecting women to the markets.
The expo ends on Saturday.