Fiji Navy recruits first female officers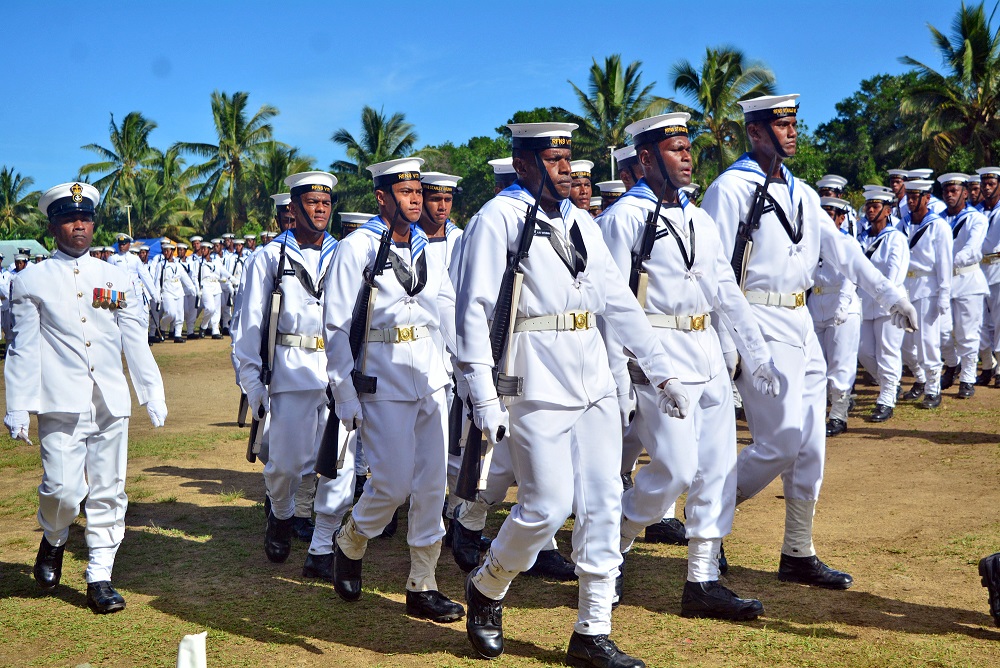 THE Fiji Navy for the first time today recruited 26 females out of the 79 recruits after a 12-week Fiji Navy 1/18 basic recruit course.
Commander of the Republic of the Fiji Military Forces Rear Admiral Viliame Naupoto said the training they had endured was only the beginning of things to come.
"You have just gone through perhaps the most demanding 12 weeks of your young life so far. You are no different from any of us in uniform today, we all went through the same challenges and pain and whatever little fun there is of Basic Recruit training," Commander Naupoto said.
"Today is just the beginning. Ahead of you lies years of service for the people of Fiji and the wider international community."
Commander Naupoto reminded the new recruits to maintain their discipline throughout their careers.
"I can assure you that if you continue to uphold the basic things that you have learned and open your mind to continue to learn, you will continue to grow positively as a person and you will continue to find that you are better and smarter as you progress in your career," he said.