2018 General Elections: Final results for 20 polling stations
15 November, 2018, 1:39 pm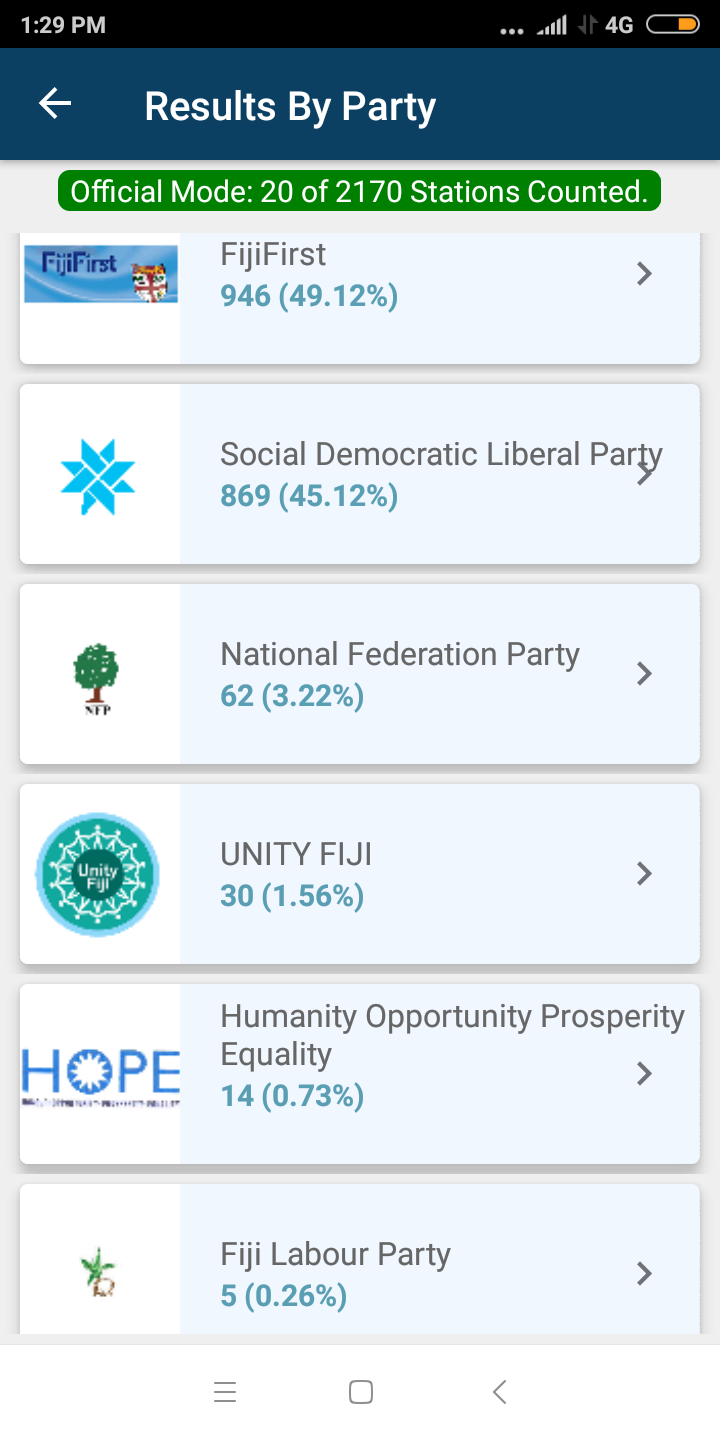 TWENTY out of 2170 stations have been counted so far as final results of Fiji's 2018 General Electios are released.
FijiFirst party has taken an early lead with 946 votes.
SODELPA follows closely with 869 votes, while NFP is third in the run with 62 votes.
Unity Fiji party has 30 votes while HOPE party and the Fiji Labour Party has received 14 and five votes respectively.
Counting for the final results continue at this hour.