2018 General Elections: Close watch on campaigns
20 October, 2018, 11:56 am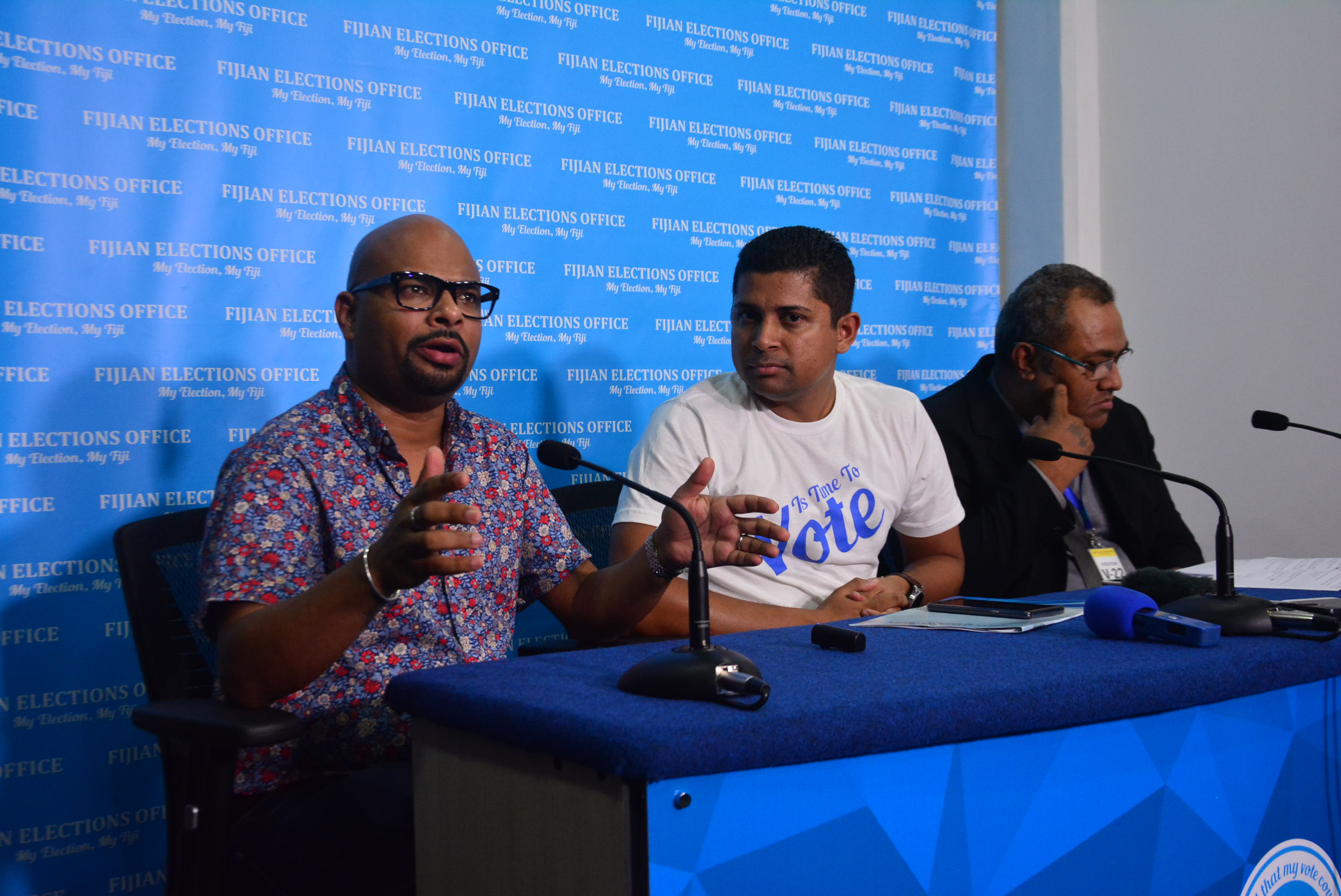 THE Fiji Human Rights and Anti-Discrimination Commission will extend its level of vigilance by auditing political party campaigns in the lead-up to the 2018 General Election.
This was revealed by the commission's director, Ashwin Raj, during a press conference at the Fijian Elections Office in Suva yesterday. "We will be auditing these campaigns. That's the level of vigilance we are looking at," he said.
Mr Raj said the commission's staff members would be deployed around the country and at polling stations.
He said the commission would be monitoring campaigns and what was being said in various contexts.
"I am in the process of collecting various evidence and we call upon members of the public, if you know of discussions in various campaigns where people are vilifying around racial and religious lines, please bring it forward to the Human Rights and Anti-Discrimination Commission," he said.
"People have the right to be free from hate speeches and the right to be free from racial and religious vilification.
"We are going to look at various campaigns and speeches and all of that. "We want to make sure that those people actually vilifying and encouraging this feel the full brunt of the law."
He said the 15 staff members of the commission had been closely working with the FEO in this regard.
"Now it's about audit and ensuring compliance. We are going to subject everything to close scrutiny to ensure that voters are able to enjoy a credible, free and fair election," he said.
Mr Raj said political parties needed to make their campaigns transparent and allow media access so that it was not shrouded in secrecy.
He said parties, its actors and representatives also had to take heed of Section 116 of the Electoral Act which focused on campaign rules.
"Election is a very sensitive time. It is imperative that our political leaders, political parties, individuals exercise responsibility," he said.