2018 General Elections: Businessman casts vote in car
14 November, 2018, 2:56 pm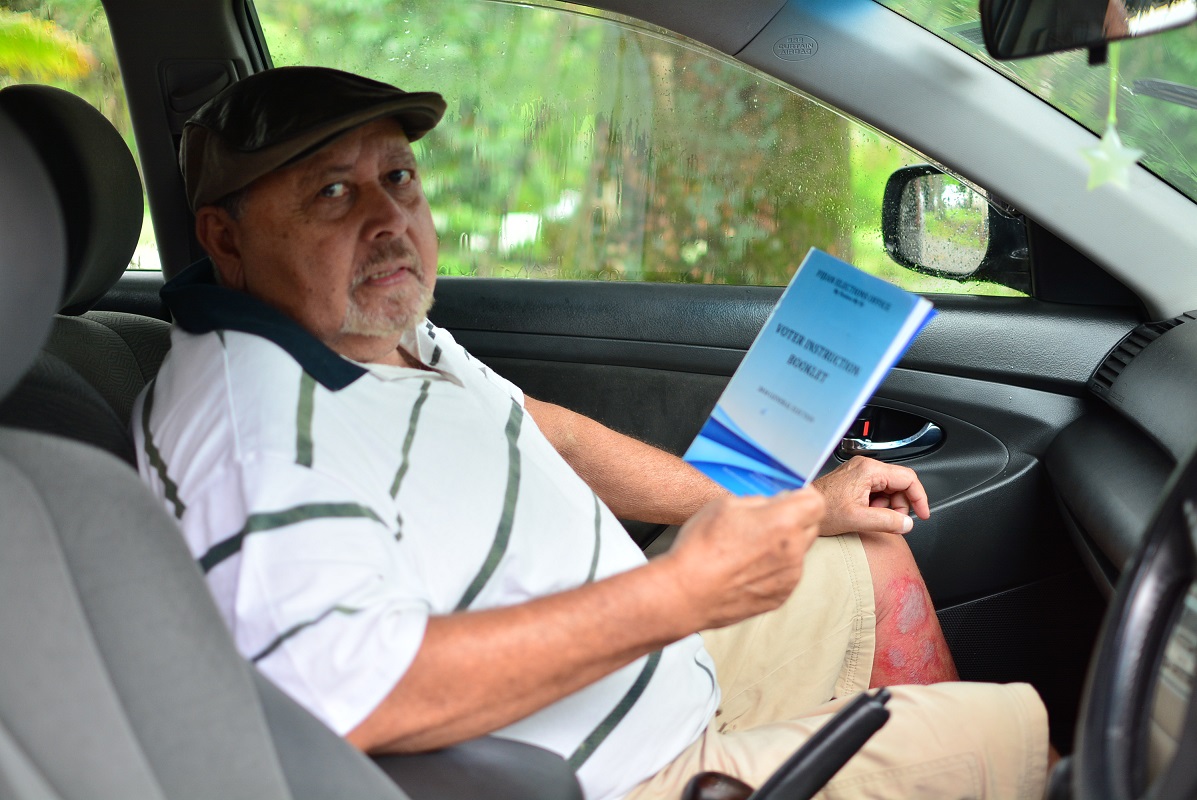 BUSINESSMAN Seth Maharaj received assistance from the election officials to cast his vote in his car due to difficulties in walking.
The Pacific Harbour/Makosoi Estate Management Services Limited managing director applauded the election officials for the services provided.
"I started feeling the pain on my left leg with bruises on the weekend and I knew I was going to vote today but thanks to the election officials for their services bringing the ballot paper to the car," Maharaj said.
"The services provided by these officials has been outstanding and I thank them for that."
Meanwhile voters came as far as Lautoka and Beqa island to cast their vote in Pacific Harbour.
More than 1000 voters are expected to cast their vote at the Pacific Harbour Polling station.