2018 General Election: Voters for closed polling venues to vote this Saturday
15 November, 2018, 4:45 pm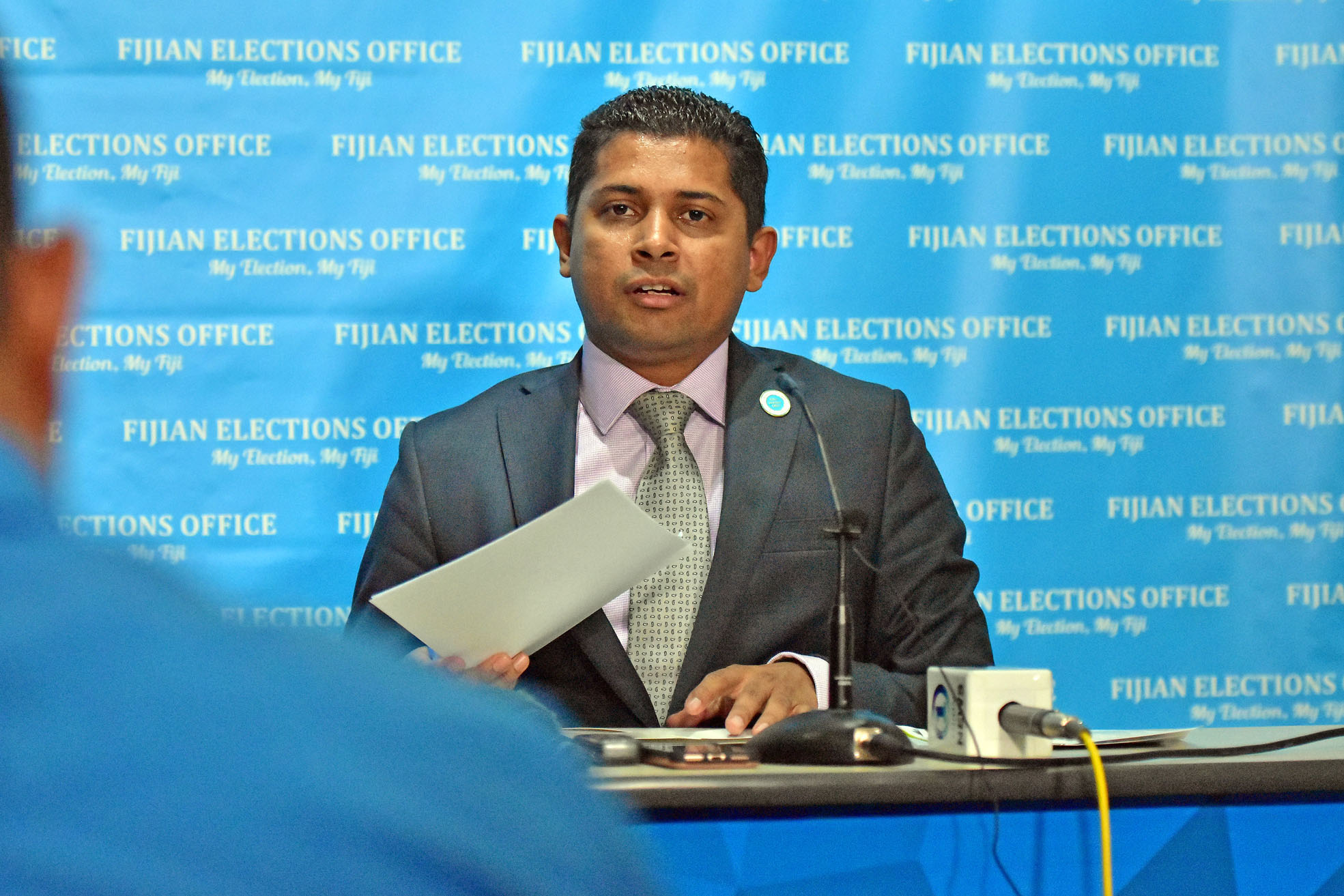 THE 7498 voters who were unable to vote at the 22 polling locations around the country yesterday will get a chance to vote this Saturday.
Fijian Elections Office (FEO) Supervisor of Elections Mohammed Saneem confirmed this at a press conference this afternoon saying  the polling in these areas would begin at 7:30am and end at 6pm.
The FEO has arranged for transport to transfer voters to the polling venues.
The polling venues:
Navunivisavu Community Hall
Krishna Janaradhan School
Logani Community Hall
Maracaucau Community Hall
Nausori Community Hall
Gram Sangathan School
Korovou:
Natadradave FEO shed
Delakado FEO shed
Nasinu Community Hall
Turagabeci Primary School
Londoni Primary School
Naivicula District School
Rakiraki:
Korotale Mandir
Namuaniwaqa Primary School
Rewasasa Community Hall
Mataso Primary School
Nausori:
Nausori Technical School
Veisama Sanatan Dharam Primary School
Naqeledamu Village School
Levuka:
Nukutouciwa Village School
Central Division:
Naisogo Settlement FEO shed
Shantiniketan Primary School