2018 General Election: FEO provides transport for voters
17 November, 2018, 12:19 pm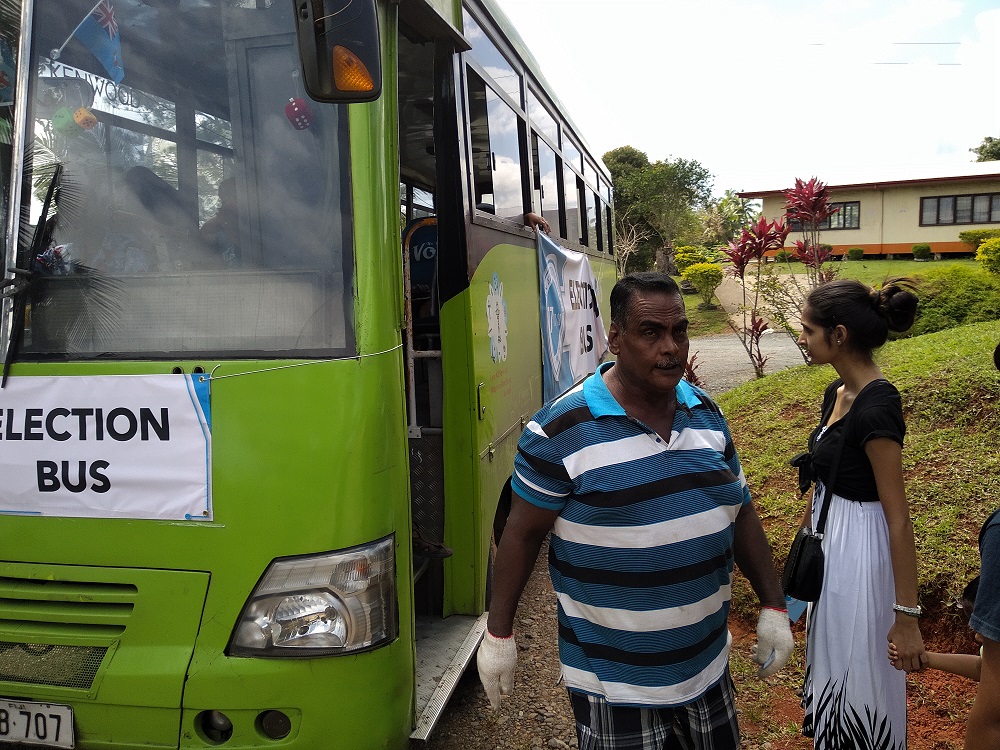 UNLIKE on Wednesday many people today turned up to the polling station at Gram Sangathan School in Buiduna settlement Tailevu to cast their votes.
Head teacher of the school Shareen Chand said the adverse weather conditions on Wednesday had affected the turnout.
Ms Chand has also acknowledged the Fijian Elections Office for providing transportation for the nearby residents in the area.
She said they have only access to public transport at 6am and 6pm which makes it difficult for residents to travel to and from their destinations.
"It is really impressive to see people turn out in numbers like this to exercise their right to vote," she added.