2018 General Election: FEO outlines procedures for the sick and disabled
6 November, 2018, 4:18 am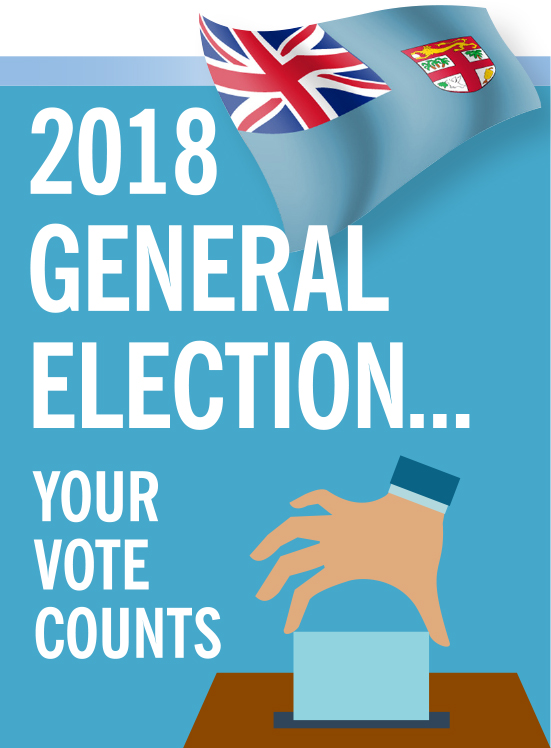 FIJI'S Supervisor of Elections Mohammed Saneem has outlined the procedures that needed to be followed in getting registered voters who were either bedridden or disabled to vote in this year's election.
He made the comments after concerns were raised by Nacamaki Village headman on Koro Island in Lomaiviti that four people were bedridden and could not cast their votes because he claimed the Fijian Elections Office staff on the ground said it was not allowed under the law.
"The presiding officers will consult with the turaga ni koro prior to the commencement of polling if there are any persons in the community within the 300m boundary of the polling place who are not able to come to the polling station by virtue of either being bedridden or confirmation that the person is a disabled person and cannot travel to the polling station, and further confirmation that the person has not applied for a postal vote," Mr Saneem said.
"If a person has not done so and is within the 300m of the polling station, the presiding officer may visit the person after the last person at the queue at the polling station has voted; and if the presiding officer still sees time for the presiding officer to take the ballot box, the ballot paper, and all other sensitive materials to this person prior to the closing of polling in accordance with Section 85 of the Electoral Act.
"The presiding officer and the assistance presiding officer together with party agents and observers can take the sufficient number of ballot papers, the voter list, the secret envelope in correct numbers and the ballot box and take it to the respective person's residence to assist the person to mark the ballot paper, have the ballot paper placed inside the secret envelope, place the person's finger inside the indelible ink box to mark the finger; and the secret envelope is to be dropped in the ballot box at the presiding officer's presence inside the residence; and then the presiding officer and his staff can return to the polling station."
He also clarified that any voter who had not voted before the presiding officer left the polling station but arrived at the polling station prior to the closing time of the polling station would still be entitled to vote.
"The presiding officer will allow that person to vote after which, if time for closing has reached, they will close the voting station."