2018/2019 Budget: $20.4m set aside for 2018 election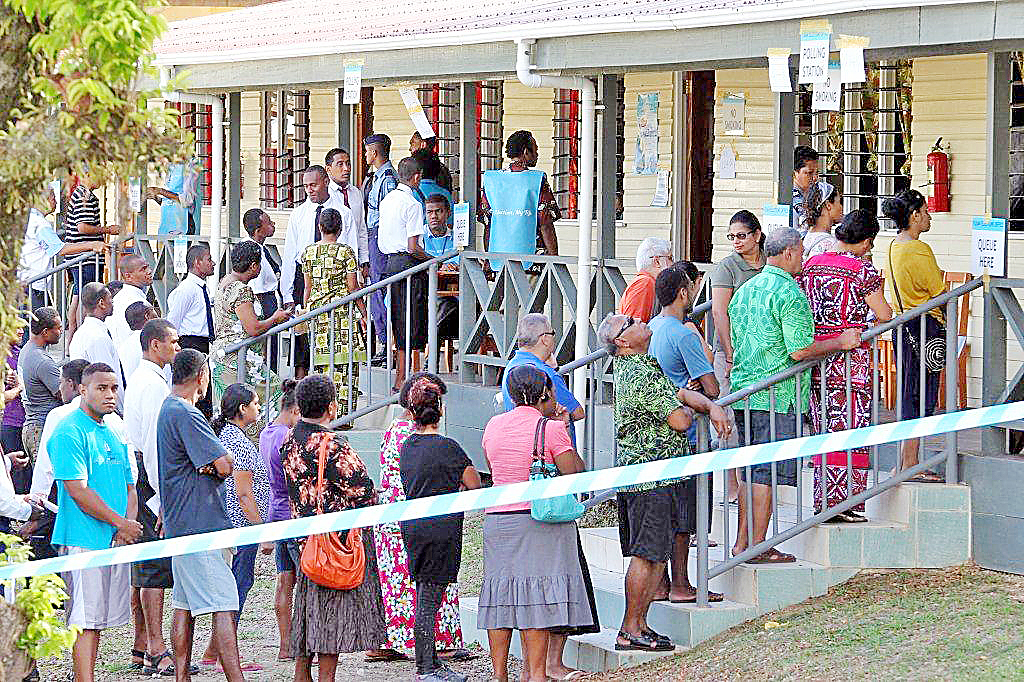 THE 2018 General Election will cost about $20.4 million.
This was included in the 2018/2019 National Budget announced in Parliament last night by the Attorney-General and Minister for Economy Aiyaz Sayed-Khaiyum.
While the exact date of election was not revealed, it could likely be any time this year.
Under the Constitution, the period when the general election may be called is between April and November 2018.
The $20.4m budget is an operating grant to the Fijian Elections Office (FEO) and the Electoral Commission which are responsible for the independent preparation work and conduct of national elections for Parliament.
But the $20.4m budget is a decrease of $1.7m compared with the FEO budget in the 2017/2018 National Budget.
This is attributed to an operating grant reduction for the 2018 General Election preparations, reflecting progress already completed by the FEO to lay the groundwork for a transparent and accountable democratic process.