18,000 leases issued by TLTB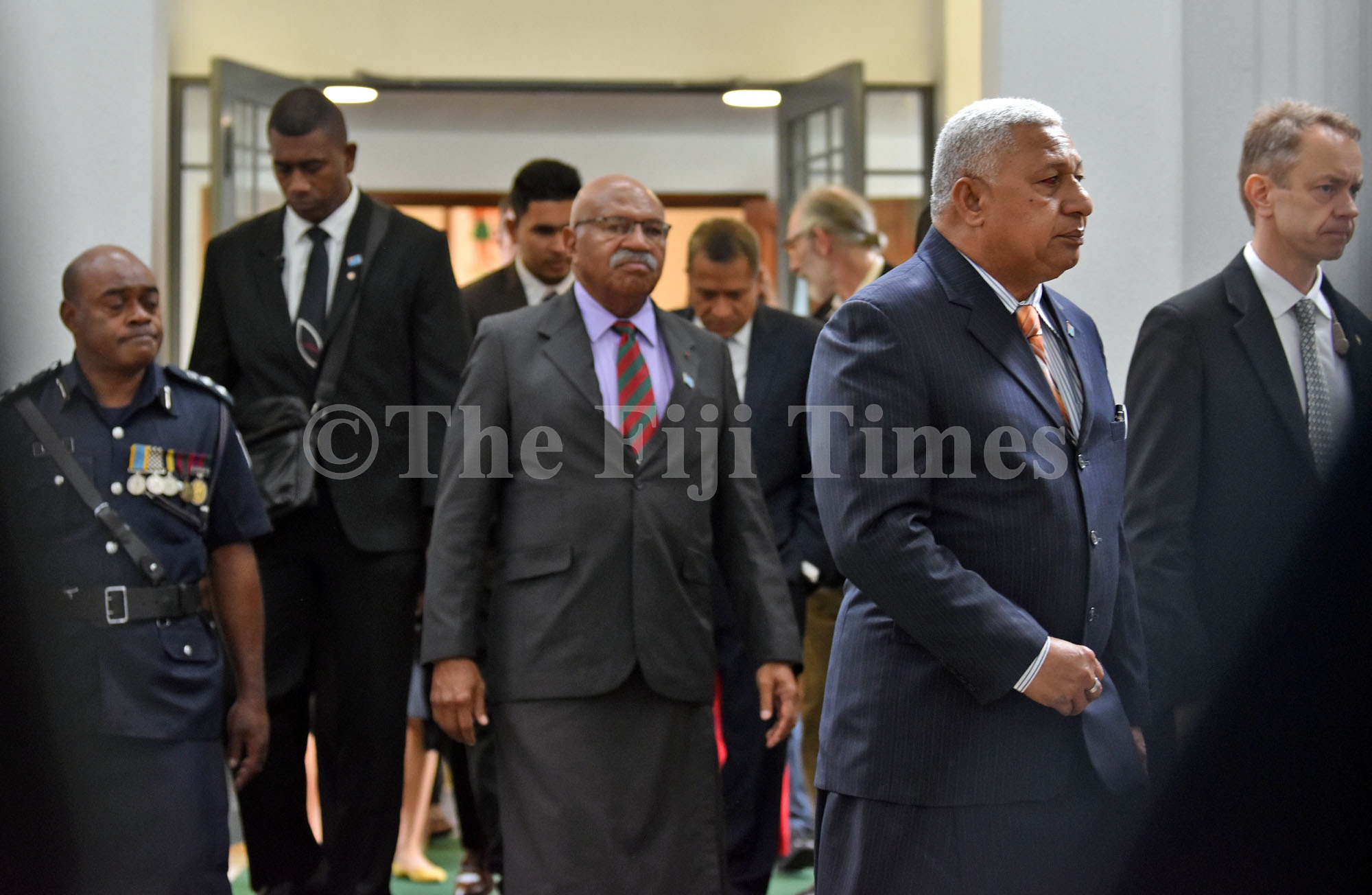 MORE than 18,000 leases on iTaukei land have been issued by the iTaukei Land Lands Trust Board between 1010 and the end of 2018.
Revealing this, Prime Minister and Minister for iTaukei Affairs Voreqe Bainimarama said through the provision of land for residential purposes, agriculture, commerce, industries, tourism, mining, forestry, dairy, conservation and renewable energy, TLTB continued to strengthen its contribution towards elevating Fiji's economy.
Mr Bainimarama highlighted this in his response to a written question by Opposition MP and Tui Cakau Ratu Naiqama Lalabalavu during last month's Parliament sitting.
Mr Bainimarama said TLTB continued with a view to support livelihoods of many Fijians and investors interested in making a living through the development of iTaukei land.
"Between 2010 to the end of 2018, TLTB issued 18,787 leases on iTaukei land for various uses such as tourism, agriculture, residential, commercial, industrial, government, water catchment and more recently, forest conservation leases," he said.
The TLTB lease portfolio, Mr Bainimarama said has increased by 23 per cent from 35,725 in 2010 to 43,943 at the end of last year. He confirmed that the total leased area by the end of 2018 stood at 421,301.9 hectares.
"The annual rent of the Board's lease portfolio significantly increased by 48 per cent from 2010 to 2018. This is an annual growth rate of four per cent per year for new leases issued."
A total of 10,052 new leases for residential purpose were issued by the Board between 2010 and 2018.
Mr Bainimarama said the trend of new leases issued by TLTB during this period demonstrated the increasing demand for housing in Fiji.
He said last year residential leases increased by 46 per cent in count and its leased area increased by 28 per cent.
Residential leases, he added, currently demanded the highest lease rental.