$15.35m inward remittances via M-PAiSA; $100m in transactions monthly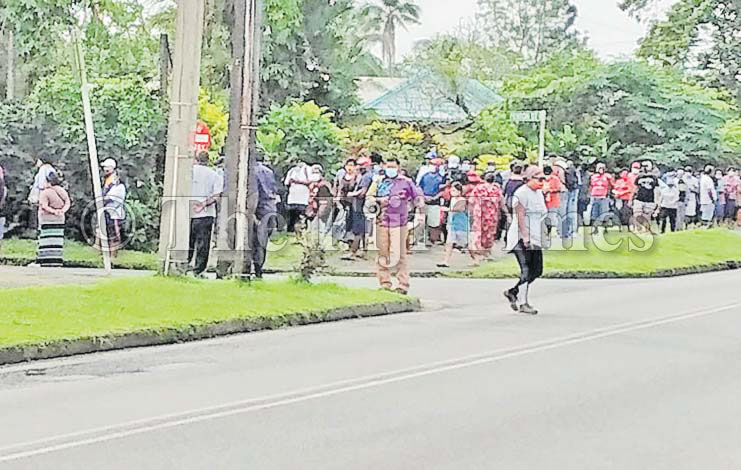 Vodafone Fiji's mobile digital wallet M-PAiSA recorded its highest single-month inward remittances of $15.35million in July alone.
That accounts for approximately 26 per cent of all personal remittances into the country, and made directly into M-PAiSA.
The company has also confirmed that this mobile digital payment platform was now processing more than $100million in transactions every month.
It also noted that the M-PAiSA QR pay recorded a 'phenomenal' 2000 per cent growth in the last 12 months compared to a year ago.
These growths have been attributed to businesses reimagining and reengineering business processes to continue to remain relevant and accessible to customers in light of COVID-19 restrictions and safety protocols.
Vodafone Fiji said through its mobile wallet, individuals were able to send money to anyone in Fiji at a zero fee, receive money from families abroad securely, purchase top-up and data for their mobile phone, top-up eTransport cards and make cashless payment over the counter or remotely to more than 900 businesses outlets Fiji wide.
In just one year, the number of businesses adopting M-PAiSA had grown from 40 businesses to 330 businesses – a 725 per cent increase and highly impressive growth by any measure.
Vodafone Fiji's Head of eCommerce and Corporate Affairs Shailendra Prasad said M-PAiSA was driving the cashless revolution in the country because it offered greater convenience, safer payment options, and much less health risk during this pandemic for customers and businesses.
"With over $100m processed through M-PAiSA and growing every month, it is a significant player in Fiji's financial system. It is now a payment option that is a business imperative to monetise every sale that comes their way and specially for the more tech-savvy and 'on the go' consumer," Mr Prasad said.