14 charged with 26 sexual offences in July: ODPP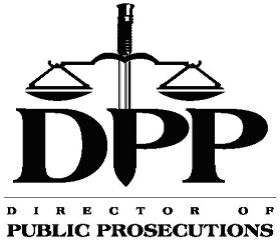 THE Office of the Director of Public Prosecution charged 14 people with 26 separate sexual offences in the month of July alone.
It has also been revealed by the DPP's office that out of the 14 victims, 10 were under the age of 18 years; and there was one male victim and 13 female victims.
The DPP noted that the accused persons were all males.
According to the DPPs office rape and sexual offences statistics, the youngest person charged was an 11-year-old boy who was alleged to have raped a three-year-old girl.
It stated there were seven incidents where the victims were related to the accused persons.
In one incident, a 19-year-old uncle was charged with the alleged rape of his five-year-old nephew and two seven-year-old nieces.
The DPP's office has stated there was one incident of marital rape where a 27-year-old man was charged with the alleged rape of his 25-year-old wife, and in another incident a 35-year-old man charged with the rape of his 40-year-old defacto partner.
Out of the 26 cases, eight had been withdrawn where the DPPs office filed a nolle prosequi in four cases, one case was withdrawn due to the death of the accused, while another case was withdrawn because the State was unable to locate the victim.
It said two other cases had been withdrawn after complainants admitted to making false statements.