$1.7m support for SME development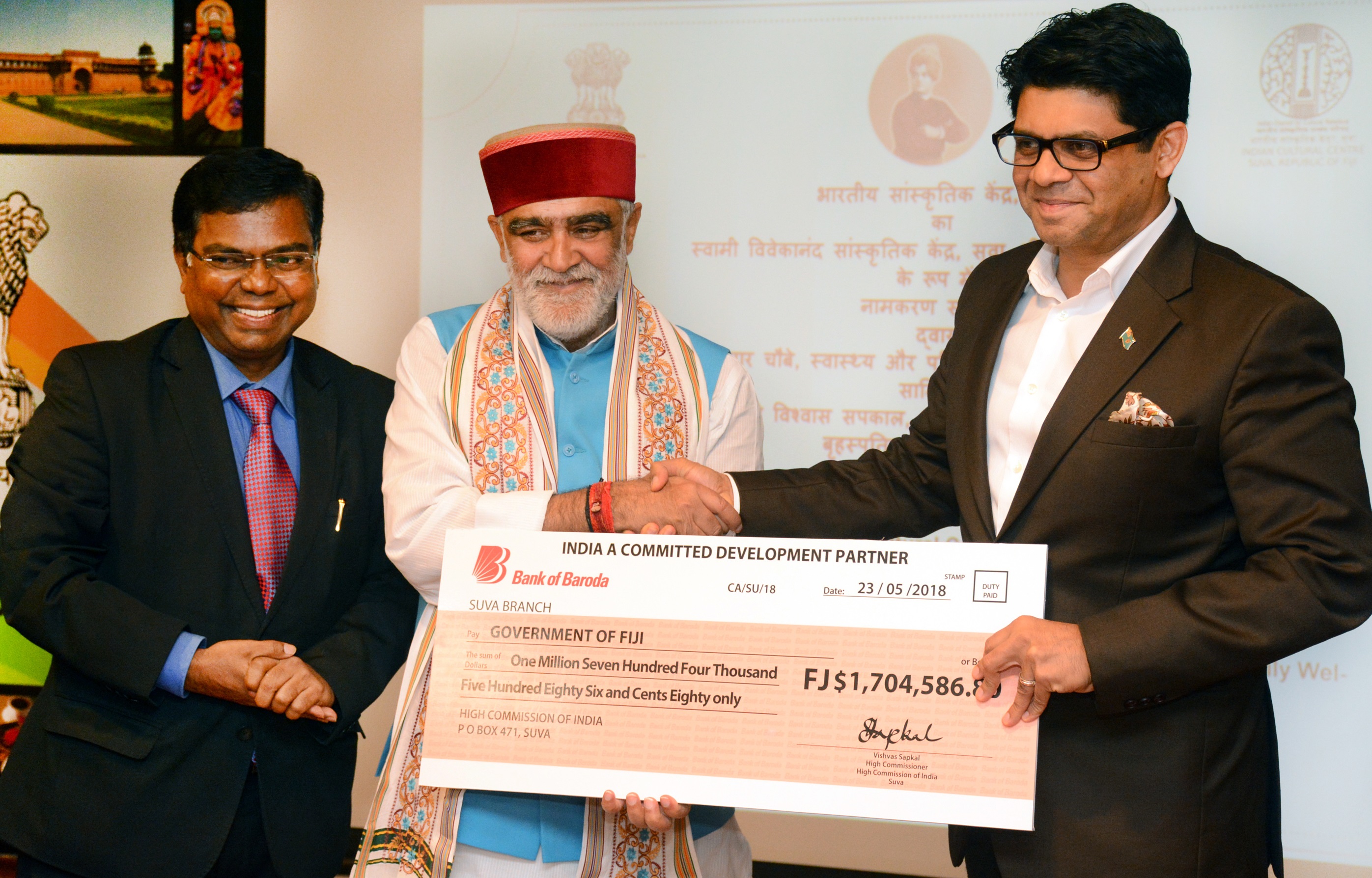 FIJI has continued to receive assistance in developing of the Small and Medium Enterprises(SME) sector.
The latest and among the most frequent support came from the Indian Government valued at about $F1.7 million.
India's Minister of State for Health and Family Welfare Ashwini Choubey handed a cheque worth $F1.7million to Attorney-General and Minister for Economy Aiyaz Sayed-Khaiyum at an event held at the Indian High Commission in Suva.
During the event, Mr Sayed-Khaiyum said India was a valuable friend to Fiji and shared a special link with the country.
He also added that the Fijian Government was currently in the process of vetting and calling for tenders for hospitals to come to Fiji.
"We are encouraging Indian hospitals to actually to put in tenders. We are looking forward to a public-private partnership," he said.
Also at the event, the naming ceremony of the Indian Culture Center was observed with the center being renamed 'Swami Vivekanand Cultural Center'.